Rockstar sees major Grand Theft Auto 6 leak
Publisher confirms "network intrusion," says it anticipates no disruption to live services or long-term effect on in-development projects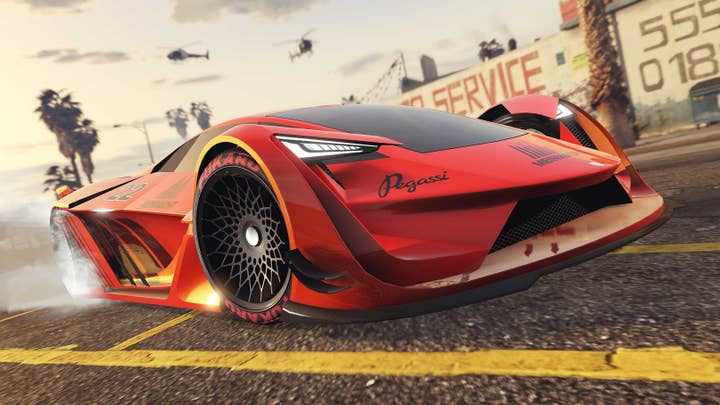 Rockstar Games suffered a major leak this weekend, as a user on GTA forums posted links to 90 in-development video clips of Grand Theft Auto 6.
The authenticity of the clips was apparently confirmed when YouTube videos were taken down by copyright claims from Rockstar parent company Take-Two Interactive.
The clips varied greatly in level of completion, from monochrome dummies walking around gray box environments to more completed scenarios like a hold-up in a diner and subsequent escape.
The poster who leaked the videos, teapotuberhacker, said they were downloaded from Rockstar's internal Slack channel, and some of the videos do have the default Slack notification noise appearing sporadically over the videos.
They also said it was possible they could leak GTA 5 and GTA 6 source code and assets, as well as a build of GTA 6.
"We recently suffered a network intrusion in which an unauthorized third party illegally accessed and downloaded confidential information from our systems, including early development footage for the next Grand Theft Auto," Rockstar confirmed in a message posted to Twitter. "At this time, we do not anticipate any disruption to our live game services nor any long-term effect on the development of our ongoing projects.
"We are extremely disappointed to have any details of our next game shared with you all in this way. Our work on the next Grand Theft Auto game will continue as planned and we remain as committed as ever to delivering an experience to you, our players, that truly exceeds your expectations. We will update everyone again soon and, of course, will properly introduce you to this next game when it is ready. We want to thank everyone for their ongoing support through this situation."
Update: In addition, Take-Two filed an 8-K "Report of unscheduled material events or corporate event" with the Securities and Exchange Commission to notify investors of the leak.
Much of the SEC filing is substantially the same as Rockstar's comment, but it does add that "We have already taken steps to isolate and contain this incident," and "Work on the game will continue as planned."