Roblox's continuing construction of a social, creative space
Matthew Curtis talks about prioritising better monetization, discoverability, and technology for the platform's creators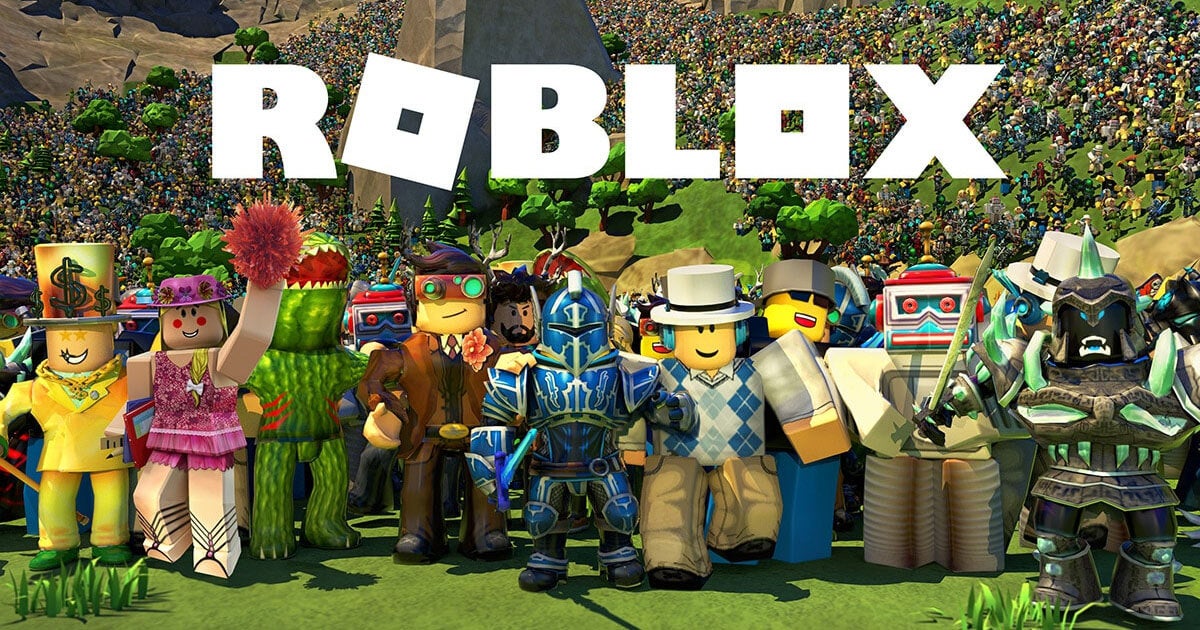 While companies holding virtual events due to COVID-19 has become a standard headline nowadays, Roblox's annual Bloxy Awards in March tapped into virtual spaces in a way that only a creative, social platform could.
At the event's peak on Saturday, March 21, it saw nearly four million concurrent players within Roblox itself, and over 600,000 of those were watching the awards ceremony itself happen in real-time, within Roblox. The ceremony was fully animated and streamed inside the platform, and it included all sorts of activities for those participating: games, quests, and collectibles. It also raised $100,000 for Make-A-Wish and Code.org through exclusive virtual item sales.
But at the heart of the event was Roblox's developer community, out of which 14 different Roblox games were honored with Bloxy Awards in categories such as best use of tech, sleeper hit, and of course, game of the year.
For Roblox, maintaining its platform is a delicate balance of ensuring its developers are taken care of, its community is thriving, and its social platform is safe -- and the three feed into one another constantly. Speaking to GamesIndustry.biz, VP of developer relations Matthew Curtis is eager to share more on both recent and planned features that will enable Roblox to continue supporting the platform's developers specifically, all while leveraging the advantages from creators existing on a multi-faceted platform.
"Every developer and creator was a player initially... Its foundation makes it really unique"
For developers, one of the most recent additions is Roblox's premium payouts. While there are a number of ways for developers to earn money on the games they make -- including microtransactions for virtual items, game passes, and ads -- premium payouts specifically give players Robux currency based on how engaging their game is for Roblox Premium subscription players.
Curtis says that this method of monetization helps Roblox developers take advantage of the platform's nature as a social space.
"I think it's really cool because of the intersection of having developers and creators on the platform," he says. "Every developer and creator was a player initially, and because it is a social network, its foundation makes it really unique. As that's evolved over time we've seen the content become more advanced, and now we are seeing some developers are creating more advanced systems -- whether that's engagement-based systems, whether that's multiplayer-based systems. We're mostly concerned about engagement. That's usually our number one metric: engagement retention."
"Almost every game by default has a lobby system. You're going there to hang out with your friends. Generally speaking, you're going there to socialize. We have a lot of players that usually have foundational games that they always go back to, but our players try out a bunch of games too. And I think it's the network effect of the platform. Your friends are trying out a whole bunch of stuff; you want to go play with them. You're willing to try out additional content because your friends are playing it as well."
I mention Roblox CEO Dave Baszucki's hopes in 2017 that Roblox would eventually reach $10 million annually in payouts to its top creators, and its announcement last August that its creators were set to earn over $100 million in 2019. How many individual creators are actually approaching earnings in the millions? Is the wealth collected by just a few developers?
"We're trying to ensure that there are more revenue opportunities for a broader set of creators"
Though Curtis can't give specifics on creator payouts, he does say that the biggest Roblox game last year saw a peak of over 650,000 concurrent players. [Note: Post-publication, we were informed that the same game hit 1.6 million concurrents in April of this year]
"Some of the games that do get that type of volume do make a lot of money on the platform," he continues. "But some of the things that we're trying to do with premium-based payouts is to flatten that curve to ensure that there are more revenue opportunities for a broader set of creators, and to also allow some of those creators that are just starting out to get a little extra revenue, so they can continue to invest in their creations and get to a point where it could be the next potential [hit]."
Beyond revenue, Roblox is looking at other ways to support its developers. One factor the company is considering in its plans is the fact that Roblox isn't just a place for games. It's also, as Curtis mentioned, a social platform, meaning that some of the creations within it are just areas for people to hang out socially or communicate. Others lean harder into the gaming side, though, and try to push the technological limits of Roblox for higher-performance experiences. Some "games" in Roblox, he says, are effectively tech demos for the platform itself.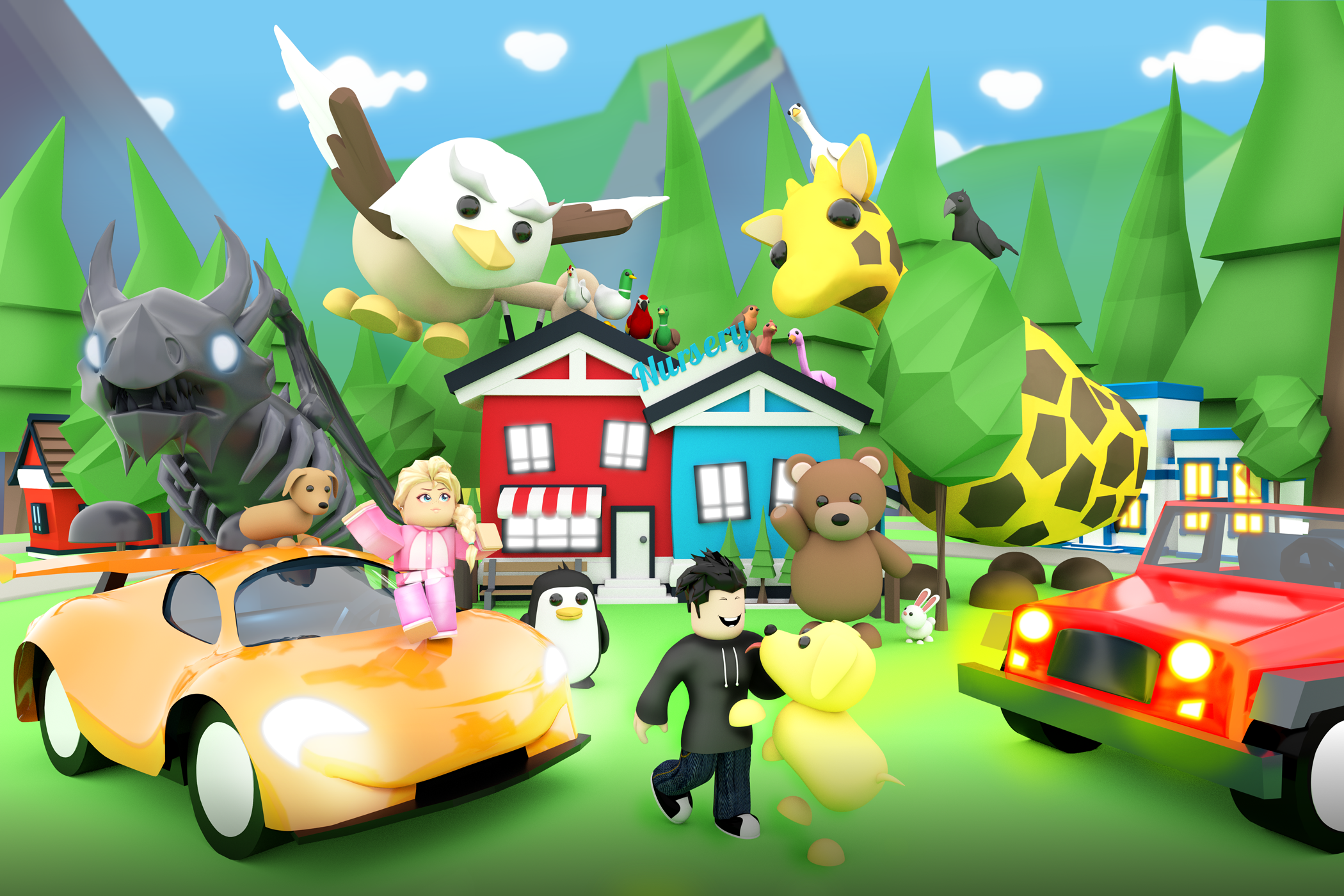 "We're actively trying to increase our performance across the board. We're working with a subset of developers to test. Aspirationally, we'd love to support 100, even 200 concurrent [users] in a specific instance, which would be pretty amazing. Out of the box, your first-time developer could have 100 people in their game... In addition to that, when looking at higher fidelity, we're always trying to improve. They're always trying to allow our developers to have higher level assets, better lighting, you name it.
"In addition to that, we're looking at doing more [user-generated content]-oriented initiatives. One in particular -- there's a marketplace for plugins. The plugin marketplace allows developers to create solutions to issues that they've had on the platform, but also allows them to focus on particular things that we have to deprioritize because we're taking on larger, bigger, performance-oriented tasks. But this could be as simple as a better interface for searching for content on the platform. It could be anything. And developers can either offer these for free or they can even try to monetize and sell them on our marketplace, which is really interesting.
"We're always trying to allow our developers to have higher level assets, better lighting, you name it"
"I think the coolest piece is actually our cloud collaboration -- we've really been doubling down on that. Imagine you go into an instance, you and some of your co-developers are in there synchronously, and you can actually make changes at the same time. And that's to the building space itself. It's also in the code. We've worked really hard on this. And we've been actively recruiting developers to make sure it's right."
Curtis adds that Roblox is also looking at improvements to how users can search for and discover new content. Though he's mentioned that users often share content just by word of mouth through friend groups, actually recommending relevant content to users independent of that is still important to ensuring the platform's developers are seen.
"Curating appropriate and relevant content is hard on any platform," Curtis says. "You tend to get a power curve. But the way I think you can somewhat resolve that is by better understanding what your users or your players are looking for, and trying to provide that particular type of content. We're actually going through the process right now, -- it's really, really early, but you'll probably see a combination of trying to determine signals that would determine relevant content, but then also, leveraging our community at some point."
As for the future, Curtis says that the biggest challenges Roblox currently needs to solve are issues of server uptime and safety -- the latter of which the company has shared its philosophy for in the past.
"We do have distinct groups that are focused on whether it be the social aspects, the developer platform aspects, the infrastructure aspects," Curtis concludes. "And then we collaborate with broader arcs to bring everyone together. So everyone has their own tactical execution tracks. But we have this overarching strategy strategic layer where we're all collaborating and making sure that we're aligned. So it allows us to be a little nimble while still focusing on that angle."