Robinhood denies automatically selling users' GameStop shares
But several individual sellers report their positions were closed at lower prices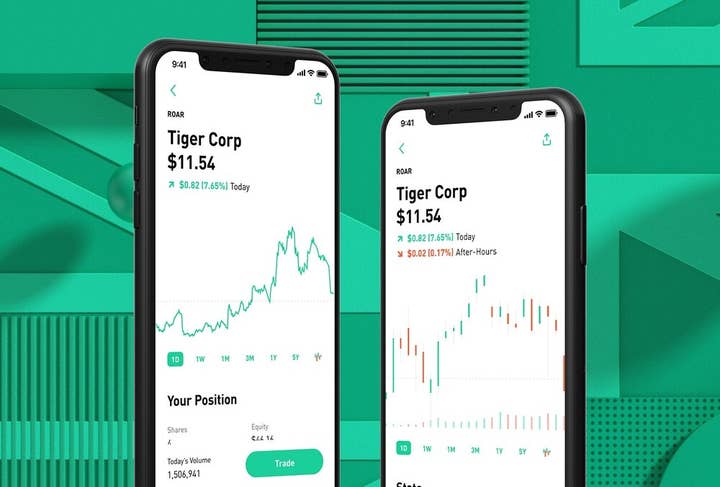 The company behind stock trading and investing app Robinhood has insisted it is not selling customers' shares in GameStop without their consent.
That's despite widespread reports from users that the company sold off their holdings without warning in the past 24 hours, amid ongoing heavy trading in the US retailer's shares.
Several people who held stock in GameStop, AMC and other stocks that are seeing higher-than-usual trading activity this week shared images on social media of notices from Robinhood confirming their shares has been sold.
In one example, the company told a customer: "Due to the unreasonable risk involved in brokering your position, we have closed your shares."
In this instance, 4,500 shares were closed at an average price of $118.93 -- something many Robinhood users have complained about given GameStop's share price was nearing $500 at one point yesterday.
The Verge spoke to twelve people who claimed their stock had been sold automatically.
Despite these reports, a spokesperson told the site: "I can confirm that claims that Robinhood proactively sold customers' shares outside of our standard margin-related sellouts or options assignment procedures are false."
The spokesperson added that most of its actions have been calling in options to purchase shares -- a decision usually made if are were concerns over whether the investor will be able to pay -- and that it warned some investors with options in GameStop and AMC that it may automatically sell their shares to reduce the risk.
However, traders speaking to The Verge claimed they purchased shares outright rather than on margin, and had been planning to hold onto them for longer.
Similarly, reporter Max Burns claims only half of the affected people he spoke to were trading on margin accounts.
The news follows Robinhood's announcement yesterday that it was restricting trading of shares in GameStop and other selected companies amid the surge in share prices.
GameStop has been at the centre of unusual trading activity over the past week, as online investors attempted to drive up the price to squeeze short-sellers from hedge funds and other larger traders.
The share price closed at $193.60 last night -- down 44% from the previous close of $347.51 -- but after-hours trading appears to be driving this back up again.