Roadhouse Interactive forms publishing arm
Team from newly acquired digital marketer Chunky Pig will make up new division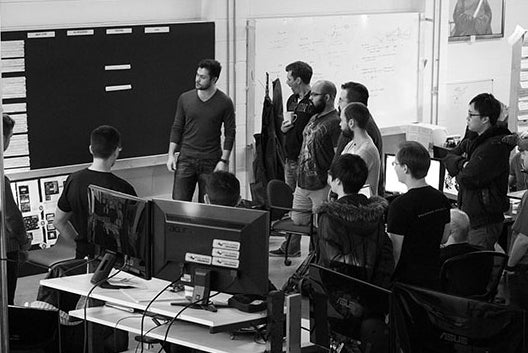 Roadhouse Interactive has acquired the digital marketing firm Chunky Pig, which will become the company's new publishing division.
Nick Malaperiman, the founder of Chunky Pig, finished a six-year stint at Electronic Arts as a marketing manager in 2002. As the new head of publishing at Roadhouse Interactive, Malaperiman and his team at Chunky Pig will be exclusively focused on the games industry once again.
"The company has made a significant investment in building backend platform technology and expertise to meet the demands of publishing its own titles," Malaperiman said in a statement. "With the launch of our publishing services division, we are sharing this expertise and resources with other game companies."
Roadhouse can now offer third-party developers a mix of marketing expertise, business intelligence and experience in live game management, with no claim on ownership and IP rights. It already counts D3 Publisher, Boomlagoon and Bloobuzz among its clients.
"Chunky Pig has brought its marketing expertise to multiple console, mobile and free-to-play games," said Roadhouse CEO James Hursthouse. "Bringing together our combined experience in developing and publishing was the natural next step in growing our business.
"With this newly launched business unit, Roadhouse Interactive can now offer a complete suite from publishing services to game development."
Roadhouse Interactive was founded by James Hursthouse, Ian Verchere (CCO) and Tarrnie Williams (president) in Vancouver, Canada in 2009. It employs a team featuring many veterans from other studios in the local area, including Relic and EA Vancouver, the home of EA's most successful sports franchises.