Family Guy Online developer Roadhouse Interactive acquires The Embassy Interactive
Roadhouse pushes towards mobile and social development with new buyout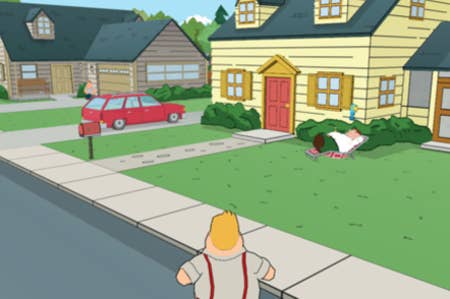 Canadian-based Roadhouse Interactive, responsible for such titles as MechWarrior Tactics and Family Guy Online, has announced its acquisition of The Embassy Interactive, a social and mobile game developer. The new deal will help Roadhouse expand into Facebook, iPhone and other tablet/smartphone devices.
The Embassy Interactive has been growing since its founding in 2008; the company saw its Tangram Puzzle Pro title reach the #2 spot on the US iTunes download charts. They have also done work for THQ with UFC Undisputed Fight Nation on Facebook.
"The acquisition of Embassy is a strategic fit for us and a critical step in our growth," said James Hursthouse, Roadhouse CEO. "Roadhouse continues to grow as an end-to-end solution provider for the development, production, and live game operations of Triple A online and social games. This acquisition opens a new chapter in the Roadhouse story, enabling us to move forward with an expanded slate of innovative projects in the future."
The Embassy Interactive will now be referred to as Roadhouse Game Studios, and will immediately begin production on new titles. The company will also see Roadhouse Interactive president Tarrnie Williams take over until a new studio head is named. Embassy Interactive co-founder Sebastiaan Reinarz will continue on as creative director while co-founder Ryan Donaldson will work as an external design advisor for Roadhouse.
"Roadhouse is a proven Triple-A online games company, and we are excited about what we will be able to achieve together and to help accelerate Roadhouse's business" said Gary Kanazawa, Embassy Interactive CEO. "Joining Roadhouse allows our talented team to focus exclusively on what they do best - create great interactive entertainment!"