Licensed to thrill?
Roadhouse Interactive COO Ian Verchere explains what brands can--and can't--do to ensure success in the mobile market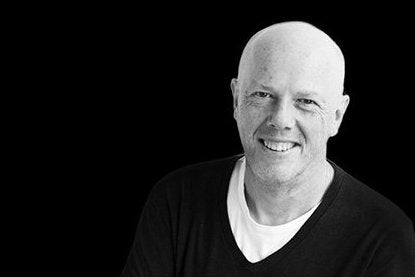 Vancouver-based Roadhouse Interactive is best known for its licensed products. Since its formation in late 2009, the team has built browser and mobile games based on a number of high-profile brands, like Family Guy Online, UFC: Undisputed Fight Nation, Warhammer 40K: Carnage, and the just-launched Red Bull Air Race - The Game on iOS and Android. However, Roadhouse COO Ian Verchere told GamesIndustry.biz this week that the company's games aren't built from the license out.
"Our games start with whether they're going to be great games or not," Verchere said. "To me, licenses add value, and they help you distinguish the game for organic user acquisition. But you use licenses in a different way. The days of us actually paying for a license in the classic console sense, that doesn't really work or suit our model. We're partnering with Red Bull, and we also partnered with Fox. We certainly didn't pay Family Guy; they paid us. It was a very different development model."
Licenses help with the problem of discoverability, Verchere acknowledged, providing a good amount of organic traffic. With Red Bull Air Race, the game is actually designed to capitalize on its connection to the competitive flying circuit. Roadhouse will be releasing new updates for its game throughout the real-life 2014 Air Race season and into the start of the 2015 season, which should help drive traffic to the game.
"Getting users is only part of it. Retaining them with great product and great games is the other."
It's a lesson the studio learned from its FRS Ski Cross title, which became the number one sports and racing game on iOS in Nordic countries during the Sochi Winter Olympics as people searched the store for skiing games. However, Verchere said licenses can't do all the work, and Roadhouse has a group of people working on user acquisition internally, and more handling the issue from the strategic publishing side.
"We believe our games are good enough that if people find them organically, they're going to stick with them," Verchere said. "Getting users is only part of it. Retaining them with great product and great games is the other."
Verchere believes Roadhouse will have an advantage when it comes to creating those great games given two ongoing trends: the push from casual to more mid-core experiences in the mobile space, and the increasing power of smart devices. Verchere was a founding member of Vancouver AAA studio Radical Entertainment, while co-founder and president Tarrnie Williams is no stranger to core experiences himself, having spent more than a decade at Electronic Arts before moving to Relic Entertainment.
"Seeing now as the hardware begins to scale up, we're in a better position than a lot of companies that have not had the experience and the production values in delivering console-quality experiences," Verchere said. "I think we're well positioned to compete and to deliver excellence as the hardware improves."
"I've never felt that I was limited [by tech] in any way. I've always just felt I need to make a game and this is the sandbox I have to play in."
That new hardware might enable Roadhouse to make prettier or more complex games, and the team may be better-suited to handle it than most, but Verchere seems less enthralled by the added potential than he is concerned about the accompanying drawbacks.
"I've never felt that I was limited [by tech] in any way," Verchere explained. "I've always just felt I need to make a game and this is the sandbox I have to play in. Is the amount of Android devices at times a bit frustrating? Sure. At last count, I think we were up over 13,000 units, you know? But that's just something you embrace as a company. Let's pick and choose our shots, and we'll develop in such a way that things scale or adapt to the different screen ratios and processors."
Device fragmentation is perhaps the biggest challenge mobile developers face these days, Verchere said. He recalled one instance where Roadhouse was testing a game on multiple devices, all from the same family of products from the same manufacturer working off the same chipset. But on one of those devices, there was a problem where every time the game pinged the gyroscope, it consumed seven times the CPU and caused the framerate to drop like a rock.
"Sure, it'd be nice to have a completely walled garden like iOS development offers, but for us it's just a challenge," Verchere said. "This is just a place we want to be and we don't see it as anything more than the rules of the playground... We looked at it, we broke it down, we figured it out, and we fixed it. And the beauty is you're constantly updating and treating these products like living entities. It's not like, 'Oh crap, we screwed that up. There's nothing we can do about it.'"