Roadhouse Interactive confirms closure
Update: CEO confirms 125 jobs lost, performance of Iron Maiden mobile game one of several factors that led to closure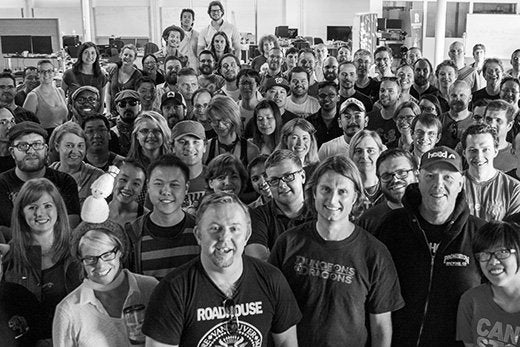 Update: Roadhouse Interactive CEO James Hursthouse has confirmed that 125 people lost their jobs when the Vancouver based studio closed last week.
In an interview with Venturebeat, Hursthouse said that the team had been reduced by 25 people in a "right sizing exercise" earlier in the summer, but "a series of cash flow issues...compounded together" and forced the company to close its doors for good.
A major contributor to that "domino effect" was one of Roadhouse's major clients making a sharp exit from the mobile app business. It then cancelled another project, and a major release, Iron Maiden: Legacy of the Beast, had the misfortune of launching the day before Pokemon Go.
"There's still an opportunity in mobile," Hursthouse said, "although it's quite competitive and there are these giant players making it increasingly difficult to stake a claim."
Original Story: Vancouver studio Roadhouse Interactive has confirmed it's closed its door with a statement from one of its founders, James Hursthouse.
"After six great years, we are sorry to have to announce that Roadhouse closed its doors on September 1st, 2016. We would like to thank all of our customers, players and especially our staff for their support and dedication over the years," he said.
"Our games are expected to continue on in very capable hands. We are very proud of what we accomplished and look forward to seeing what this fantastic group of people achieves next."
The studio's work included Iron Maiden: Legacy of the Beast and Warhammer 40,000: Carnage. It was home to 140 employees before it closed.
Additional reporting my Matthew Handrahan.