Rising costs damage Sega's nine-month results
Consumer business profits tumbled despite Alien: Isolation's 1.76m sales, Sega now expects to make a loss this fiscal year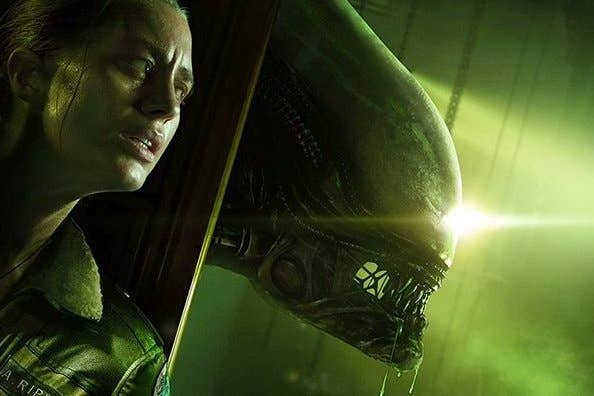 The pressures of releasing AAA packaged console games dragged on Sega's nine-month results, helping to erase signs of a turnaround in fortunes from a year ago.
During the nine month period ended December 31 2014, Sega earned ¥267.5 billion in revenue ($2.2 billion), down 12 per cent year-on-year. This is particularly striking when one considers Sega's position at this point in the prior fiscal year, when it could look with satisfaction upon a 47 per cent increase in revenue.
Similarly, Sega had just improved profits from ¥3 billion to ¥44 billion a year ago. After nine months of the fiscal year ending in March this year, however, Sega has made a loss of ¥24 billion ($200 million).
For the most part, this is due to its Pachinko and Pachislot business, which represented ¥115.4 billion of that total revenue. Sega has really struggled in this area, with revenue falling by 28 per cent and operating profit falling 58 per cent to ¥20.7 billion.
In terms of revenue, its Consumer business - which covers console, handheld, PC and mobile games - actually improved by 13.5 per cent to ¥82.7 billion, but those gains were lost to rising costs. Operating profit fell by 17.3 per cent to ¥2.3 billion, with both R&D expenses and Advertising expenses on the up: by 27 per cent and 53 per cent respectively.
That increase in Advertising expenses is likely to relate to Alien: Isolation, by far Sega's most high-profile launch of the last nine months. However, the 1.76 million units it sold is substantially behind the volume generally expected of a game of its stature and potential.
Once again, PC and digital sales proved to be the most important part of Sega's Consumer business. The company sold 2.6 million units on PC, but only 2.27 million between every console and handheld platform. Digital games earned 33.7 billion in revenue, just shading the 32 billion it earned from packaged games.
Sega has now revised its profit forecast for the fiscal year back into the red, from an expected ¥4 billion profit to a ¥13 billion loss.
Last month, Sega announced restructuring plans that suggested a reduction in focus on packaged console games. To read more, follow the link.