Rise of the Tomb Raider sold "well over" 1 million units
Crystal Dynamics' sequel was one of four Xbox One exclusives to hit that milestone over the holidays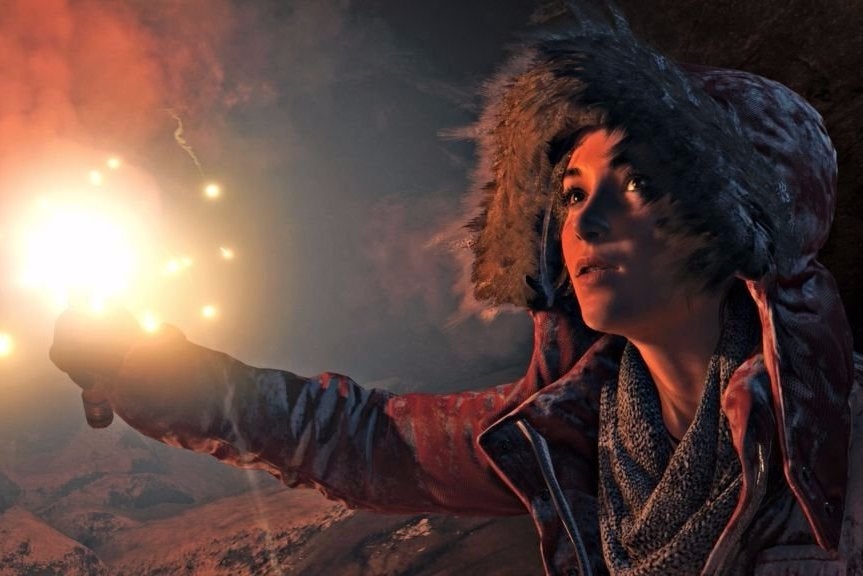 Crystal Dynamics' Rise of the Tomb Raider has surpassed 1 million units sold, one of four Xbox One holiday exclusives to reach that milestonne.
The first game in Crystal Dynamics' rebooted series was a multiplatform release, and ultimately sold more than 8.5 million units. The fact that its sequel didn't launch on PlayStation 4 made similar performance all but impossible, and yet initial signs were still underwhelming. Rise of the Tomb Raider only entered the UK chart at number four, and it didn't feature at all on NPD's list of the ten best-selling games in the US for November.
However, in a post on Xbox Wire, Microsoft's Aaron Greenberg said that Xbox One had four million-sellers over the holiday period: Halo 5: Guardians, Forza Motorsport 6, Gears of War: Ultimate Edition and, yes, Rise of the Tomb Raider. Greenberg later confirmed via Twitter that the game's 1 million units were sold through to consumers.
@PNF4LYFE It is sell-through and well over 1M units, big December!

— Aaron Greenberg 🙅🏼‍♂️💚U (@aarongreenberg) January 4, 2016
The Xbox Wire post is loaded with Xbox engagement statistics from the holiday period, including the fact that December 28 marked an all-time high in terms of Xbox Live users. However, in what is fast becoming a Microsoft tradition, no actual number was released to back up that claim.
Greenberg also confirmed that, "Xbox One continues to outpace Xbox 360 at the same point in time in the Xbox 360 generation, making it the best-selling console in Xbox console history." Again, there were no numbers to accompany that statement.