Fallout 4 is the third biggest UK launch of 2015
Bethesda's latest outstrips New Vegas by more than 200 per cent, Rise Of The Tomb Raider charts in fourth place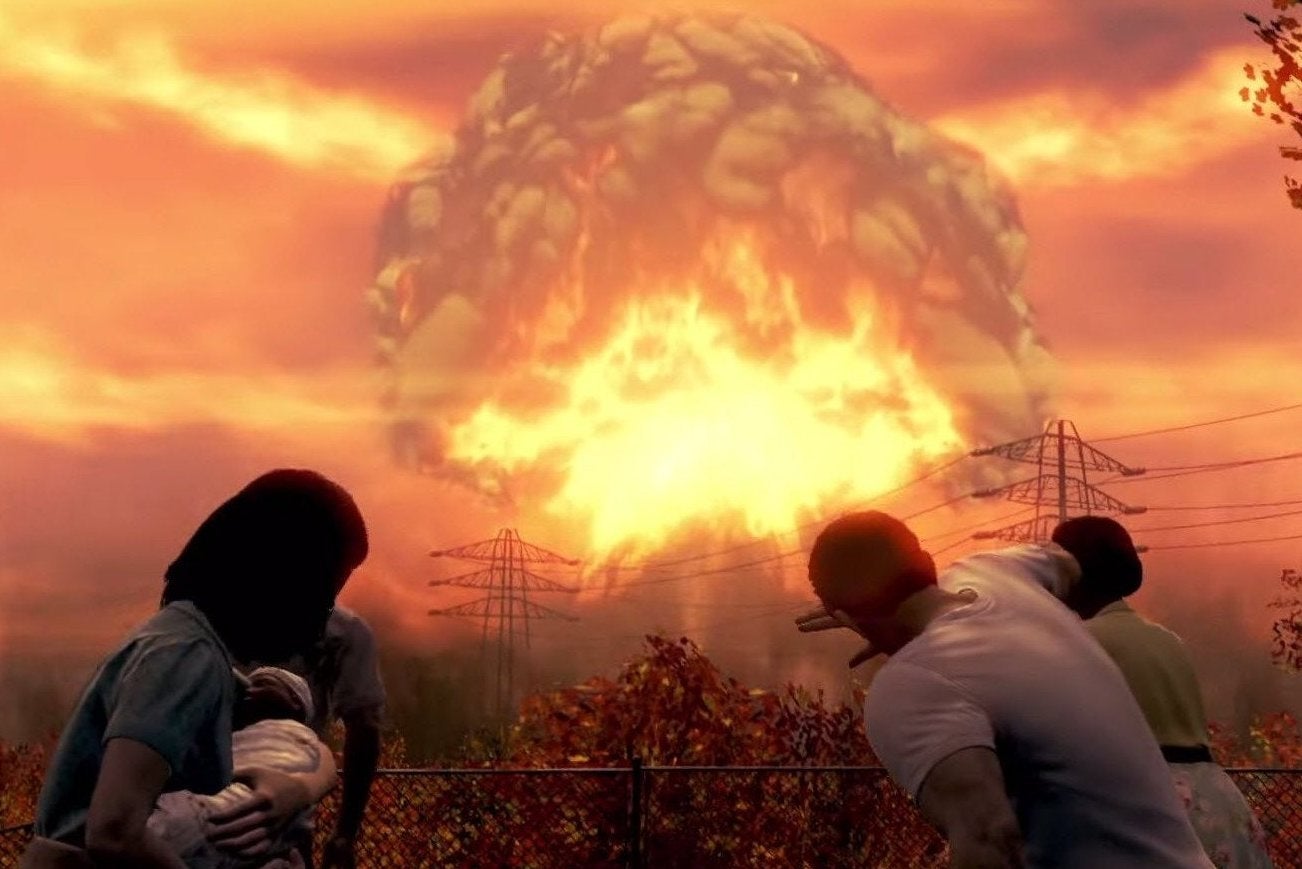 Fallout 4 posted the best first week UK sales in the series' history, and became the third biggest launch of 2015 so far.
According to data from Ukie and Chart-Track, Fallout 4 outsold Fallout: New Vegas by 213 per cent. It is Bethesda's second number one game of 2015, the other being The Elder Scrolls Online, and it trails only FIFA 16 and Call of Duty: Black Ops III in terms of week one sales.
Of course, it should be noted that these figures don't include all relevant digital sales, which, if SuperData's estimates are to be believed, represented 1.87 million units globally for Fallout 4 in just three days.
The other major new entry of the week was Crystal Dynamics' Rise Of The Tomb Raider, which entered the chart in fourth place. That might be considered disappointing for a game of this size, were it not for the exclusivity deal Square Enix, the IP holder, signed with Microsoft. As such, Rise Of The Tomb Raider was not released on this generation's leading console, with 85 per cent of all sales going to the Xbox One version.
The other two major releases of the week were both for the PC, not a platform associated with high physical retail sales. Sega's Football Manager 2016 entered the chart at 7, while Blizzard's StarCraft II: Legacy Of The Void placed at 23.
| Last Week | This Week | Title |
| --- | --- | --- |
| New Entry | 1 | Fallout 4 |
| 1 | 2 | Call of Duty: Black Ops III |
| 2 | 3 | FIFA 16 |
| New Entry | 4 | Rise Of The Tomb Raider |
| 6 | 5 | Minecraft: Story Mode |
| 3 | 6 | Need For Speed |
| New Entry | 7 | Football Manager 2016 |
| 9 | 8 | LEGO Dimensions |
| 5 | 9 | Assassin's Creed: Syndicate |
| 4 | 10 | Halo 5: Guardians |