NPD: November was best month ever for PS4, Xbox One
Hardware sales grew 11% but software at retail dipped 7% as Call of Duty, Fallout and Star Wars Battlefront topped charts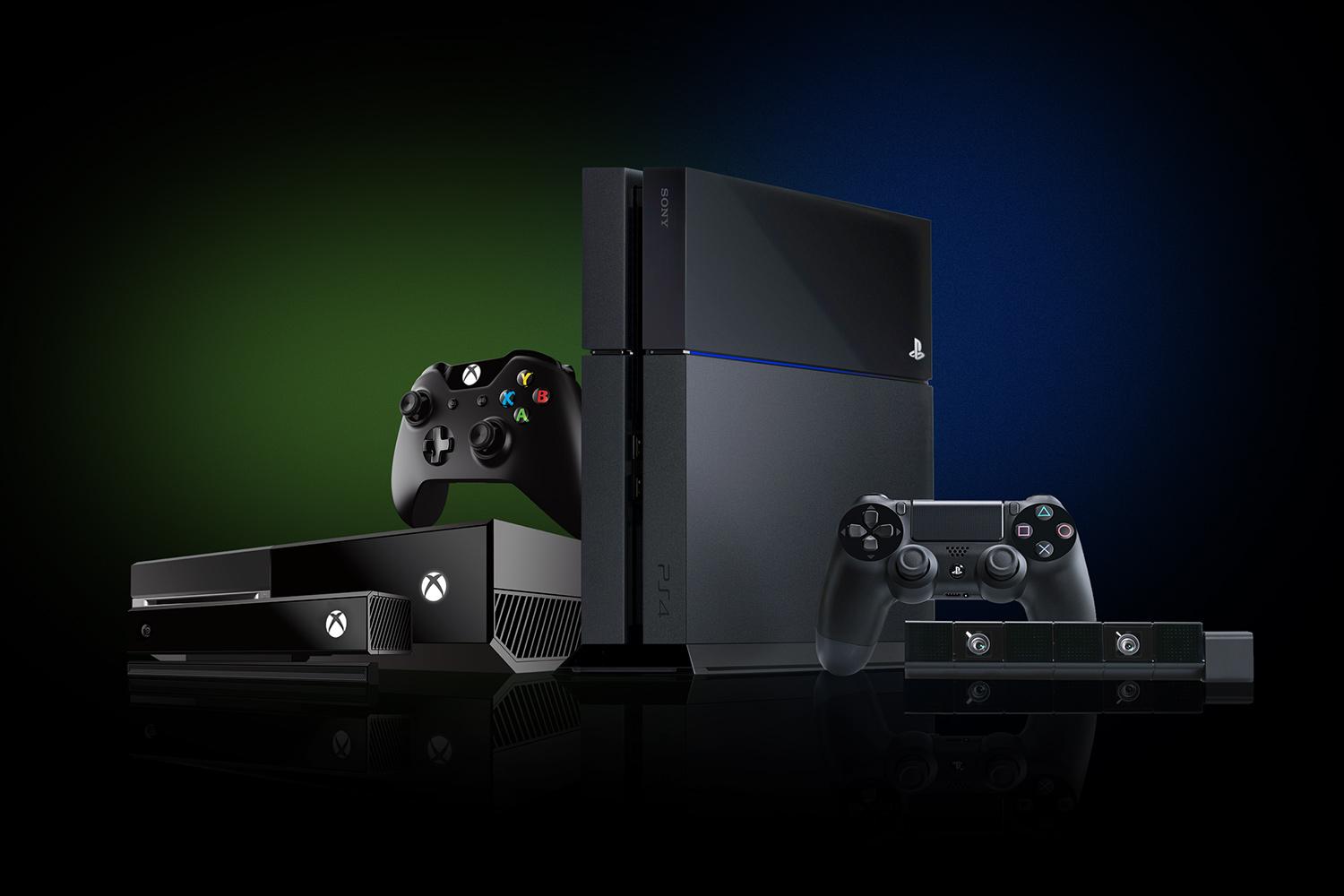 The NPD Group's November 2015 report is now out and it was a great month for the current consoles; in fact, November was the best month yet for hardware sales of the new platforms, as total hardware grew 11 percent to $1.12 billion, contributing to a two percent rise in overall industry sales which reached $2.47 billion (up two percent) for the month.
"Growth was driven by console hardware, up 14 percent, which offset a 31 percent decline in portable hardware," observed NPD's Liam Callahan. "November 2015 marked the best month ever in total unit sales for 8th generation consoles (Xbox One, PS4, and Wii U), surpassing sales of December 2014 (now second-highest), and November 2014 (now third-highest)."
"Within console hardware sales there were dramatic differences by console generation as 8th generation console sales rose by 22 percent in dollars, 7th generation sales dropped by 76 percent in dollars, which is sharper than the year-to-date decline of 57 percent. In November 2015, 8th generation sales had 93 percent share of overall hardware sales, a 9 percentage point increase from last November."
Callahan added that PS4 and Xbox One sales continue to far outpace their predecessors: "After 25 months, the combined sales for the PS4 and the XBO are 47 percent higher than the combined sales for 25 months of PS3 and Xbox 360 hardware sales."
Sony, in a separate note to media, patted itself on the back for a huge month for PlayStation. "PlayStation 4 is the top selling console in the United States during the month of November according to NPD," commented Eric Lempel, SVP Marketing, Sony Computer Entertainment America and Head of PlayStation Network Americas. "We have hit several key milestones over the last few weeks. Prior to Black Friday, we announced we have sold through more than 30.2 million PS4s to consumers around the world and that PS4 continues to exhibit the fastest growth in PlayStation hardware history. In addition, Black Friday sales were the strongest in PlayStation history demonstrating more people game now than ever before. We are also pleased to announce November was the biggest month ever for PlayStation Store indicating a strong digital marketplace complementing healthy retail sales."
While hardware saw a stellar performance, software sales at retail dipped to $1.02 billion in November. That's largely attributable to portable and last-generation platforms, however.
"New physical software sales decreased by 7 percent as portable software sales drop 66 percent with console software sales down a modest 1 percent. Within consoles, 8th generation software sales increased by 37 percent, and largely offset the decrease in spending for 7th generation consoles, which decreased by 60 percent," Callahan said.
Call of Duty: Black Ops III led the software charge with sales exceeding that of its predecessor, Call of Duty: Advanced Warfare. NPD also pointed out that Fallout 4 had an excellent performance with "the best Fallout launch in the history of the franchise having sold over 70 percent more units than Fallout: New Vegas and 9 percent more units than Fallout 3. In fact, Fallout 4's launch is more comparable to Bethesda Softworks' other successful launch of Elder Scrolls V: Skyrim."
Additionally, while some investors questioned whether the new Star Wars game would live up to the hype, from a sales perspective the title seems to be doing just fine, according to NPD. "Another key title for the month, was EA's Star Wars: Battlefront, which had the best first month sales for any Star Wars game, exceeding Star Wars: Force Unleashed by 21 percent," Callahan noted.
Callahan also found that spending is up in general. "The Top 10 sold 8 percent more units and dollars than last year's Top 10 games with most of the growth stemming from the top 5 games which sold 29 percent more units," he said. "As an indication that gamers are willing to spend more, every game in the top 10 offered a special edition which generated 9 percent of unit sales and 14 percent of dollars among the top 10. In comparison, last year special editions for the Top 10 games generated 3 percent of units and 5 percent of dollar spending within the top 10."