Riot vets aiming to shake up multiplayer with new studio The Believer Company
Following its $55 million Series A round, we speak to the new studio about its ambitions and how it hopes to take its original IP beyond games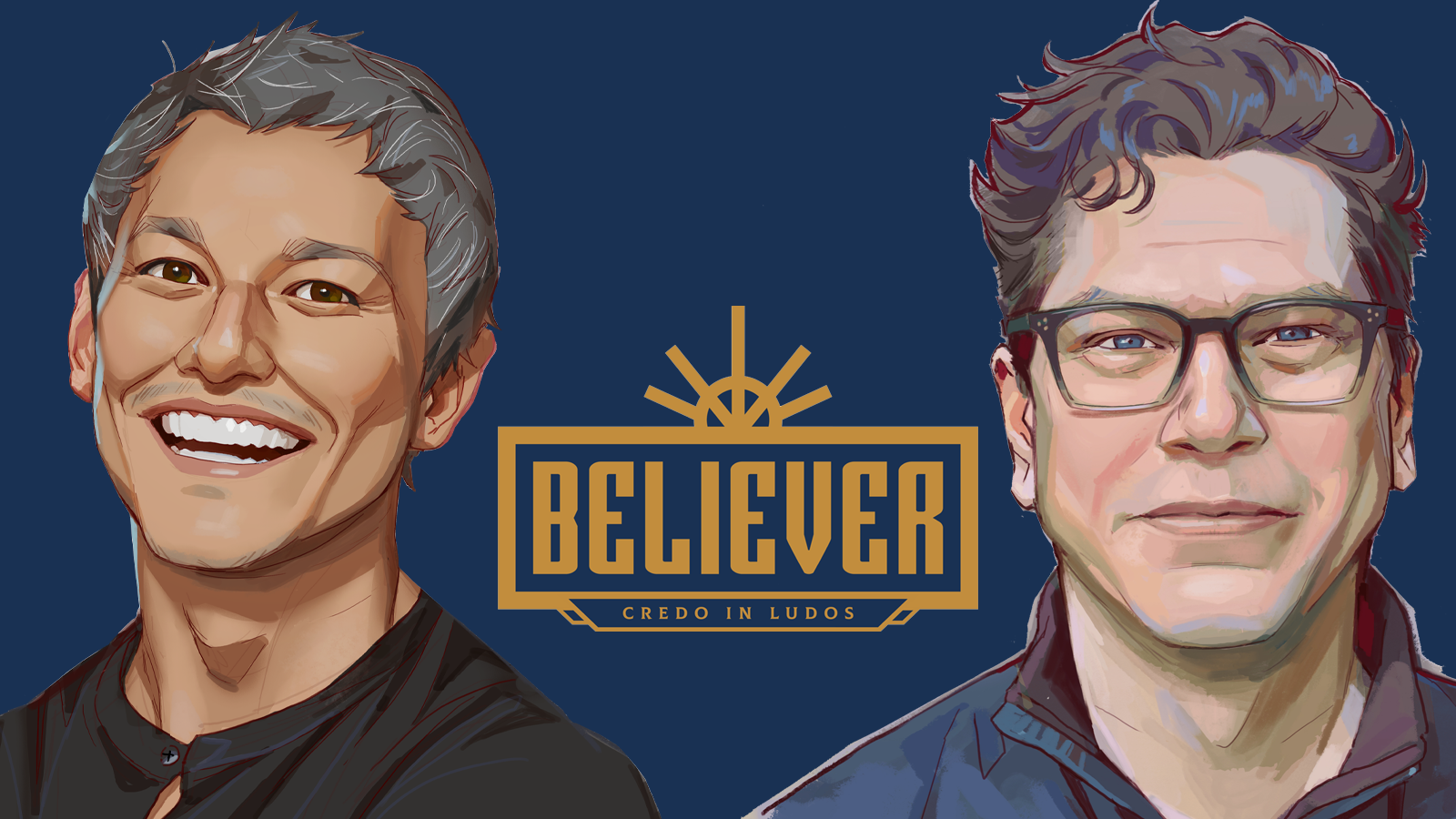 The Believer Company, a new studio founded by Riot Games veterans, has emerged from stealth today and announced it raised $55 million in Series A financing.
The $55 million round was led by Lightspeed, with additional funding from Andreessen Horowitz, Riot Games, Bitkraft Ventures, 1up Ventures, Dan Thompson's Cleveland Avenue, Michael D. Eisner's Tornante Company and other unnamed venture partners.
The studio was first formed in April 2022 and is led by CEO Michael Chow, who previously served as vice president at League of Legends creator Riot Games and co-founded Words With Friends developer Newtoy in 2008.
At Believer, he and his team are now working on a "next-generation open-world game" built around an original IP. The studio has said the emphasis will be on "stories where player choices matter" as well as gameplay systems that "bring players together rather than pushing them apart."
"We know this is a huge [funding] round and we know it's going to raise some eyebrows," Chow tells GamesIndustry.biz. "It was incredibly important to us to provide a long-lasting, rock-steady foundation for the world's best creators to do the best work of their lives.
"We are excited to build systems that don't expect 100% engagement from everyone"

Steven Snow, The Believer Company
"We want to take the time to get it right, because world-class R&D takes time. It requires a lot of risk-taking, it requires both creation and discovery, which are subtly but importantly different."
Most of the core team is composed of former Rioters — the exception being chief creative officer Jeremy Vanhoozer, who was previously head of art at Bungie and worked at EA and Magic Leap. But many of the ex-Riot staff also bring other experiences to the table; COO Tim Hsu, for example, directed marketng at Twitter and Zynga, while CTO Landon McDowell also worked at Microsoft and Second Life developer Linden Lab.
Chief product officer Steven Snow — a founding member of Riot — tells us the studio is designing its debut game with social players in mind, ones that prefer to play with friends, but emphasises that it's open to expanding beyond that as the project takes shape.
"There's an easy path from identifying an audience to looking at the products they currently play and love, and then trying to plus one them," he explains. "That's a perfectly viable strategy, but it's not ours – we want to find something new and build an audience around it."
He also expands on what the studio means when it says it's building a game that "brings players together rather than pushing them apart." While an element of this will be enabling friends to co-operate as they play, the focus is more on ensuring as level a playing field as possible, one that factors in the wildly different amounts of time each person may have put into the game.
"As an industry, I think we've done a great job iterating on a lot of different progression models," he says. "Ultimately, models that focus more on binary vertical progression force us apart. You're level 60, I'm level 1. We shouldn't be playing together until I pay down a material volume of gameplay debt.
"We are excited to build systems that don't expect 100% engagement from everyone. We love the idea that our more casual friends can join and still have a great time."
The Believer Company is also keen to expand its new IP beyond video games from an early stage, something Chow believes they can accomplish with the support and investment of Michael D. Eisner and his Tornante company. Eisner is a former CEO of The Walt Disney Company, leading the entertainment empire from 1984 to 2005, prior to which he was president of Paramount Pictures.
"Eisner probably understands how to develop and nurture IP franchises better than anyone on the planet," says Chow. "At the centre of everything we're building right now is a rich IP — it's the bedrock from which we grow our characters, their stories, and the world, and we want to grow them into other media: music, television, film.
"At the centre of everything is a rich IP — and we want to grow [it] into other media: music, television, film"

Michael Chow, The Believer Company
"We have lots of experience doing this with League of Legends, but when we started Believer, we knew we'd need to level up if we want to achieve what players truly deserve here. [With] Michael and Tornante — we couldn't ask for a better advisor and partner in this endeavour."
Some may argue it's overly ambitious to try establishing a new IP in multiple forms of entertainment when the game it's built around has yet to prove itself to be a success. But CMO Shankar Gupta-Harrison says it actually improves the team's chances.
"We believe that other media like comics, TV, film and collectibles can help a game become successful – or even more successful," he says. "It can help us explore the IP with the audience while it's still new, and help define the direction of the characters and their stories."
With the studio still less than a year old and its original IP still very much under wraps, it's unclear when we'll learn more. But Snow emphasises that the team is taking its time; most open world games take around three to five years to develop, he estimates, adding that this would be a "reasonable timeline for us."
"We will do this in stages and ask players to engage with us earlier than later," he says. "We have internal roadmaps, of course, because they're critical to accountability, but a date is a promise to players, and we're just not ready to make one yet."
Chow concludes: "As far as timelines goes, we will only grow the studio as fast as we deserve, i.e., that our R&D progress demands. If we needed to stay small and agile, we have a version of our financial plan that allows us to run for five years before we need to raise funding again.
"That's an incredible spot to be in, but we hope to be talking to players about the game much, much sooner than this."
Sign up for the GI Daily here to get the biggest news straight to your inbox