Riot Games' publishing label expands LoL universe with two new games
Riot Forge is working with third-party studios on a turn-based RPG and an action platformer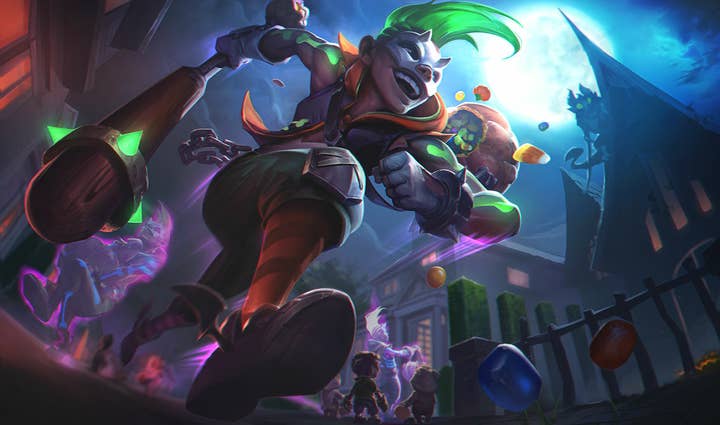 Riot Games' recently established publishing label Riot Forge has unveiled its first two projects: an RPG and an action platformer, both set in the League of Legends universe.
Ruined King: A League of Legends Story is being developed by Airship Syndicate, a studio run by the veteran comic artist Joe Madureira. It will be a story-driven, turn-based RPG in which players take control of League of Legends champions and explore two key locations from the IP's lore.
Double Stallion Games' Conv/rgence: A League of Legends Story will be a single-player action platformer, focusing on the popular League of Legends champion, Ekko.
Riot Forge was unveiled last week, with few details beyond the fact that it would "create bespoke 'completable' League of Legends games." The publishing label's first projects were revealed at The Game Awards last night.
"We are thrilled to announce our first two partnerships with Airship Syndicate and Double Stallion Games, who really understand how to bring their unique style to the League of Legends Universe and tell deep stories that players can immerse themselves in," said Leanne Loombe, head of Riot Forge, in a statement.
"This is just the beginning, we have multiple games in development and are excited to get them out to players."
This push into third-party publishing arrives shortly after a significant expansion of its first-party strategy. In October, Riot confirmed that it had six new projects in development, all of them expanding the League of Legends universe in different ways.