Riot expands beyond League of Legends with rivals to Overwatch, Hearthstone and Street Fighter
Studio unveils six new title, including fighting spin-off, original IP tactical shooter and inevitable card game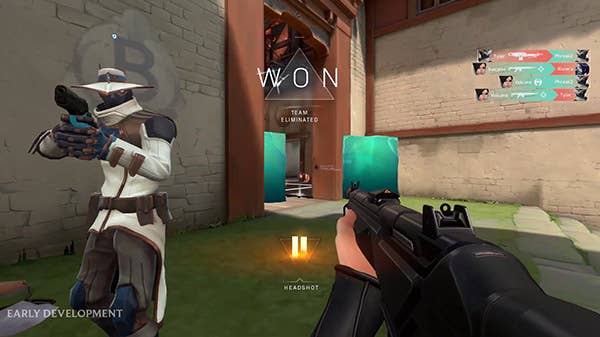 The developer behind League of Legends has unveiled a massive expansion to its portfolio with eight projects -- including six new games, one of which will be an original IP.
During a special edition of its Riot Pls livestream marking the tenth anniversary of the leading MOBA, the company detailed a number of ventures that will take it beyond being a single-game studio.
Of the six new games, five are set in the League of Legends universe, aimed at entertaining existing fans and growing the game's audience on other platforms.
The most notable effort in this regard is League of Legends: Wild Rift, a new five-vs-five MOBA for mobile and console. This will have similar gameplay as PC, although Riot has stressed this is not a port. Instead, it's a brand new adaptation tailored to these devices.
Match length has also been tweaked, designed for 15- to 18-minute games (as opposed to the current PC average of 20 to 60 minutes). Wild Rift will launch on mobile first in 2020.
Riot is also the latest company to apply its IP to the Hearthstone formula with Legends of Runeterra, a free-to-play strategy card game. This will be released for both PC and mobile in 2020.
The company then detailed three untitled projects that go beyond the studio's usual remit. These include a Street Fighter-style fighting game -- codenamed Project L -- set in the League of Legends universe. This title is in the early stages of development, with no further details given.
Also in early development, the mysterious Project F "explores the possibilities of traversing the world of Runeterra with your friends."
Finally, Project A will be a "stylish, competitive, character-based tactical shooter for PC," which sounds like Riot's answer to Overwatch. This will be an original IP "set on a beautiful near-future Earth", with more information expected next year.
The last video game announced was a mobile version of autobattler Teamfight Tactics, which will launch in Q1 2020. This will receive the same new content as the PC version, with expansions every three-to-four months.
Two non-games projects were unveiled during the stream. Riot Games is developing and producing an animated series set in the League of Legends universe, titled Arcane. This is due for release next year.
Meanwhile, feature-length documentary League of Legends Origins is now available on various streaming video-on-demand platforms, including Netflix. This explores the history of the game and its rise in popularity.
The final announcement was the formation of The Riot Games Social Impact Fund. This will building on the work of the studio's Karma program, which has already donated more than $4 million to player-selected charities around the world.
It will kick off with the release of a Dawnbringer Karma skin for League of Legends, with all proceeds going to the Riot Games Social Impact Fund.