Riccitiello: "10 years from now he'll be hailed as a pioneer"
Analysts chime in on John Riccitiello's accomplishments, failures and legacy at EA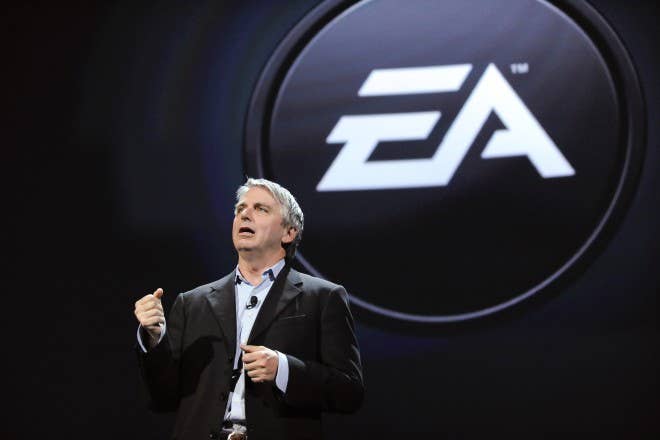 Electronic Arts sent shockwaves through the industry yesterday when the publisher revealed the resignation of its CEO John Riccitiello. While many in the industry have been quick to point out Riccitiello's failings - that he simply "underestimated the rot" within the company - there were numerous others who highlighted the good that Riccitiello did for EA, and if you ask Peter Moore, for the industry.
Scott Steinberg, CEO of video game consulting firm TechSavvy Global, pointed out that Riccitiello frankly had a challenge that would have been tough for any CEO - Riccitiello oversaw the publisher during one of the greatest times of upheaval in the games business.
"He inherited the company at a time when the industry was poised for radical change, and the business was forced to contend with a perfect storm of shifting outside factors. Which is to say the gaming business as a whole is radically different from where it was when he began, and Riccitiello boldly moved to steer it into new spaces including online, social and free-to-play, even as the environment was rapidly changing around: Only time will tell how successful these efforts will prove, but I suspect that when all's send and done, 10 years from now, he'll be hailed as a pioneer for implementing these initiatives well before many peers," said Steinberg.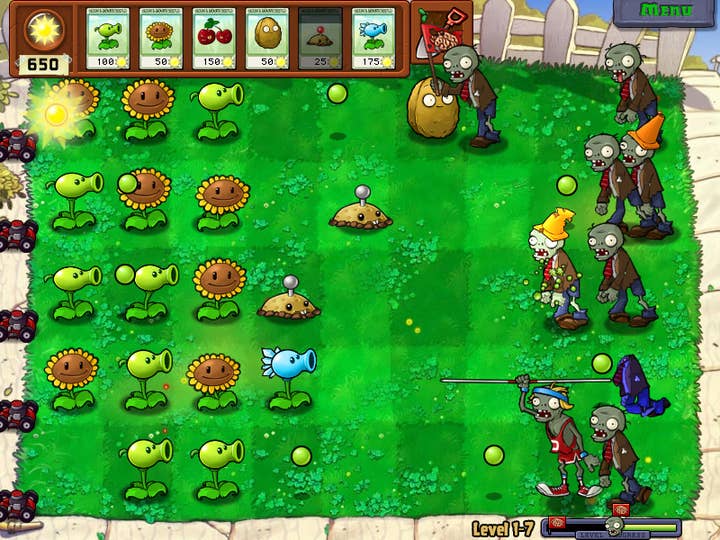 "I think his work will be seen as valuable in the long term," agreed Billy Pidgeon, analyst with Go Play Research. "John Riccitiello helped EA make the transition from primarily a packaged goods publisher to a more modern positioning including digital distribution and emerging mobile platforms. However, the investments required to make the transition and re-balancing the physical to digital loads have been costly. Acquisitions under Riccitiello have also been mixed, with Pandemic Studios failing to add significant IP and some big losses like Star Wars: The Old Republic. Mobile and casual acquisitions like PopCap, Chillingo and Playfish have brought better immediate payoffs and will continue to bolster EA's digital position."
Wedbush Securities analyst Michael Pachter concurred that a number of the acquisitions came back to bite Riccitiello, but that in the long run, Riccitiello molded EA into fine shape.
"I think Riccitiello's only mistakes were his expensive acquisitions, but even they yielded a solid mobile and social business and a couple of bona fide franchises in Dragon Age and Mass Effect. The truth is that continual missteps with the NBA game, the failure of Star Wars and the complete disaster of Medal of Honor all contributed to this year's miss, and the combination of those things probably pushed the board to move. John's legacy is that they are among the market leaders in mobile and social, have a thriving DLC business, and are well-positioned in the next cycle," Pachter said.
"Going forward EA needs to learn if they are going to pay big money for development they need to learn how to maximize their investment and not run it into the ground"

David Cole
"No telling who will lead the company, but it's in good shape right now. I think their future is bright, and I'm really sorry that John won't be there to enjoy the success."
David Cole of DFC Intelligence said that one of the larger problems for Riccitiello and EA was its lack of AAA IP creation. "EA's biggest problem is they are a traditional distributor and not that good at developing internal IP. They never have been and that didn't change under Riccitiello," he said. "I think he lasted longer than expected given the financial performance. Going forward EA needs to learn if they are going to pay big money for development they need to learn how to maximize their investment and not run it into the ground. Overall that is probably the biggest issue with EA, doing a better job at creating an environment that allows for developing compelling internal IP."
While Larry Probst is overseeing the day-to-day until a new CEO is found, it's unclear at the moment who the leading candidates may be. Many have pointed to current COO Peter Moore, but the analysts we spoke with aren't so sure.
"Tomorrow's market leaders - and the leaders who helm them - may not simply be specialists in a single area, but rather flexible connectors who must think laterally and bring together management teams boasting expertise, innovation and insight in a variety of disciplines," noted Steinberg, implying that the best candidate may actually come from the outside.
"Gibeau has been there forever and Peter Moore is a great salesman and cheerleader. However, I think it is very likely they look for someone outside the company to shake things up," Cole added.
"The CEO chair is going to be a very hot seat until EA begins to show stronger and sustained growth in the short to mid term. So we could see an outsider come in as CEO," Pidgeon agreed.
Whoever does replace Riccitiello will have a heavy burden, and fiscal responsibility will be of the utmost importance. Unfortunately for some of EA's employees, that could mean more cuts are in store in the not too distant future.
"The short term is what investors will be focusing on for some time. There will be pressure for Activision Blizzard style performance in the packaged goods arena, probably more cuts and less appetite for further investment that are necessary for sustainable future growth. Investors will see Riccitiello's resignation as a positive move, but they'll be looking for strong performance gains, perhaps before these are realistically due," Pidgeon said.