Rhode Island files suit over 38 Studios
Curt Schilling, studio executives, and former state employees accused of fraud, negligence, and conspiracy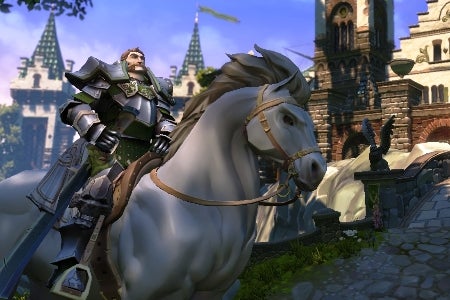 The federal government won't be bringing charges in the wake of the 38 Studios collapse but Rhode Island isn't ready to walk away just yet. The state's Economic Development Corporation today filed suit against a host of parties related to the $75 million in loan guarantees given to the developer, accusing them of fraud, negligence, conspiracy, larceny, and more.
The defendants in the suit include 38 Studios directors and executives (including founder Curt Schilling), former RIEDC employees, and banks and law firms related to the original deal's approval. According to the suit, 38 Studios' directors and executives misled the state about the risks involved in the loans, and were assisted to that end by the RIEDC's own lawyers and financial advisors. The state claims that they all knew or should have known that even with the $75 million, 38 Studios would not have enough money to relocate its offices to Rhode Island and complete its long-in-development MMORPG Copernicus, and that its coffers would run dry this year.
Additionally, the RIEDC claims no expert outside of 38 Studios had assessed the company's ability to finish Copernicus by the stated September 2012 deadline, or within any budget constraints, even though it had been told such an assessment would be conducted. On top of that, the suit alleges that Wells Fargo violated a fiduciary duty to the state while acting as a placement agent, refusing to disclose negative information about 38 Studios' business because it stood to be paid $500,000 in secret commissions after the loan guarantees had been made. In a YouTube video announcing the suit, Rhode Island governor Lincoln Chafee said he was doing whatever he could to minimize the loss of taxpayer dollars as a result of the 38 Studios loans. He said the charges came after a four-month investigation, adding, "The [RIEDC] board's legal action was taken to rectify a grave injustice put upon the people of Rhode Island."
The RIEDC is seeking to have the defendants in the case made to pay the interest and principal on the bonds (which add up to more than $100 million), as well as additional damages.