38 Studios failure won't see federal charges
Review of Kingdoms of Amalur dev comes up clean, state investigation ongoing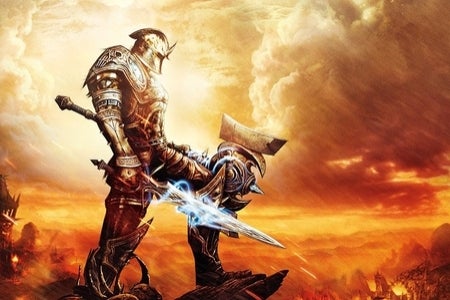 No federal charges will be filed in the collapse of 38 Studios, according to the Associated Press. A spokesman for US Attorney Peter Neronha told the news service that an investigation concluded with no further federal action planned.
The US Attorney's office in Rhode Island had been looking into the collapse of 38 Studios and whether federal laws had been broken, such as providing false information to the banks that loaned the company money. While federal authorities have opted not to bring charges, a state investigation into the company is ongoing.
Before it shut down in May, 38 Studios received $75 million in loan guarantees from Rhode Island's Economic Development Corporation. With interest on the loans taken into account, the Kingdoms of Amalur: Reckoning developer's bankruptcy left the state on the hook for more than $100 million. The EDC is also looking into whether anyone else could be made to cover those costs.