38 Studios collapse could cost Rhode Island taxpayers $112.6 million
If Schilling's MMO house closes, taxpayers could be paying loans until 2020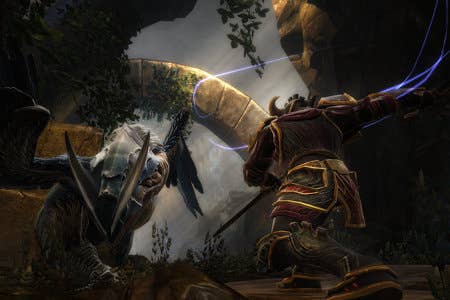 The collapse of Curt Schilling's 38 Studios could potentially cost the taxpayers of Rhode Island $112.6 million through 2020. Rhode Island politicians and 38 Studios' management are currently working to "keep 38 Studios solvent."
Joystiq did the math and found that the Rhode Island Economic Development Corporation borrowed $75 million from private investors, at interest rates between 6 and 7.75 percent. 38 Studios was then meant to repay those loans through the sale of its games.
Kingdoms of Amalur: Reckoning, from 38 Studios' subsidiary Big Huge Games, only sold 460,000 in North America to date according to data supplied to GamesIndustry International by the NPD Group. 38 Studios proper is still working on its MMO, Copernicus, with no target release date in sight. That means little money coming in, while a great deal of money is still heading out the door.
If 38 Studios collapses, the governor will ask the General Assembly to repay bondholders. Even worse, it may make other states cautious about offering funding and tax breaks to other studios.
We have reached out to 38 Studios for comment, but as of this writing, no one has returned our calls or emails.