Revenue of games made in Unity up 30% in 2021
COVID-19 boost here to stay, hypercasual is soaring, metaverse and blockchain projects not expected to lift off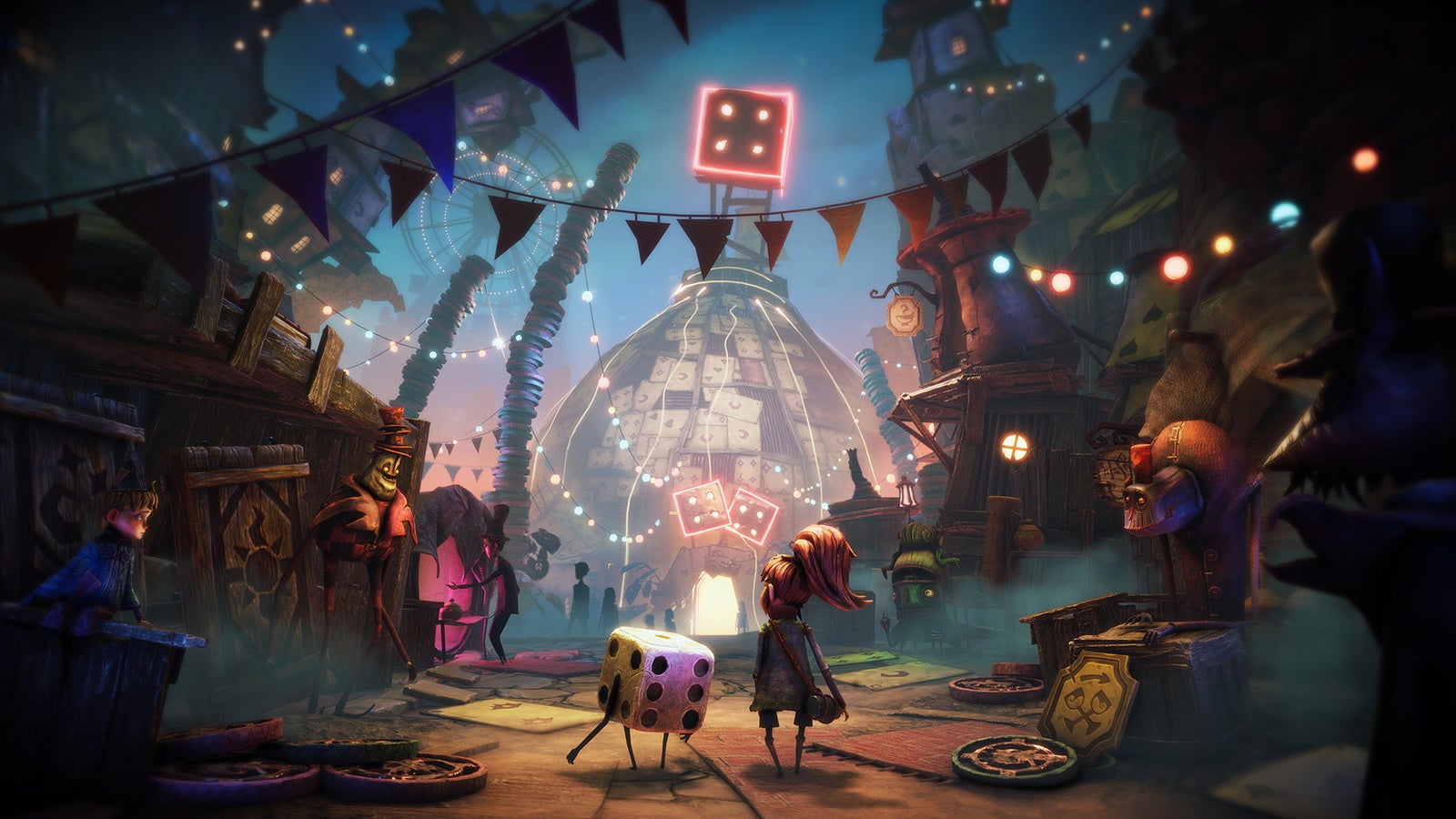 Unity has published its 2022 Gaming Report, revealing that the number of games created with the engine increased by 93% in 2021.
All categories of games have gone up over the past year, but hypercasual particularly grew: it was up 137% year-on-year, compared to a 54% growth for midcore games and 55% for hardcore titles. In-app purchases revenues also grew 164% year-on-year for hypercasual games.
Not all regions share an appetite for hypercasual games though: "Players in the Americas and EMEA play up to 50% more hypercasual games than players in China, Japan, and Korea, where only 11.6% of games being played in 2021 were hypercasual," Unity said.
The overall boost that was observed during the early days of the COVID-19 pandemic is here to stay, Unity further said, with revenue derived from Unity games growing 29.9% in 2021. It added that the number of daily active users, having peaked during the pandemic, has now stabilised and remains higher than pre-pandemic levels.
The report also looked into ad revenue for mobile titles, noting that the growth on that front has mainly come from the Americas and EMEA regions.
Unity noted that developers who have a "diverse portfolio" make more revenue. While 76% of game companies using Unity specialise in one genre, studios publishing "three or more styles of games have daily revenue 119% higher than developers that publish only two kinds, which in turn have 78% more revenue than those that publish only one," the report said.
Over the past few months, China has been implementing more and more restrictions on games -- just yesterday the Cyberspace Administration of China announced possible new rules around online services, for instance. These restrictions have had a noticeable impact on the market, Unity reported, with the number of returning daily players dropping sharply in China (see graph below).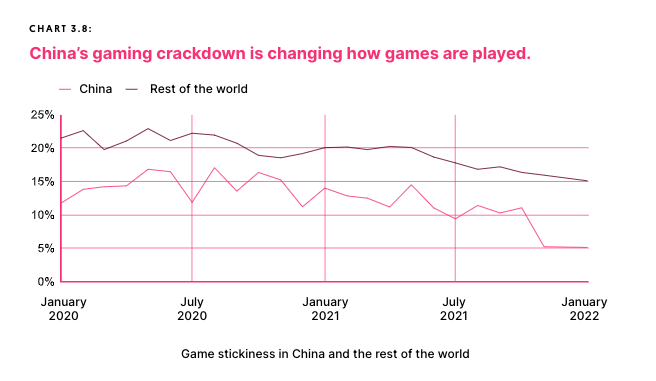 Looking at future trends, Unity said it doesn't "expect to see widespread use of AR and VR in the next year," and that, by contrast, "the present of gaming is still mobile."
It further identified six trends for the years to come, including a longer life span for games, mobile multiplayer becoming "the standard," and cross-platform multiplayer becoming more common. Multiplayer and live games have both continued to steadily grow over the past year.
Other trends included indie and mid-market studios investing in "player intelligence," and an increased adoption of third-party services and data analytics tools. Finally, Unity said it doesn't expect projects linked to the metaverse and the blockchain to lift off next year.
"We are excited about the potential of new technologies like the metaverse and of expansions of older ones like the blockchain. But we don't expect 2022 will be the year that those technologies supplant existing ways to play games," the report said.
Data for the 2022 Unity report is pulled from 750,000 apps created with the engine by 230,000 developers.