Returnal picks up eight nominations for BAFTA Games Awards 2022
Ratchet and Clank: Rift Apart receives seven nominations, Forza Horizon 5 and Psychonauts 2 get six each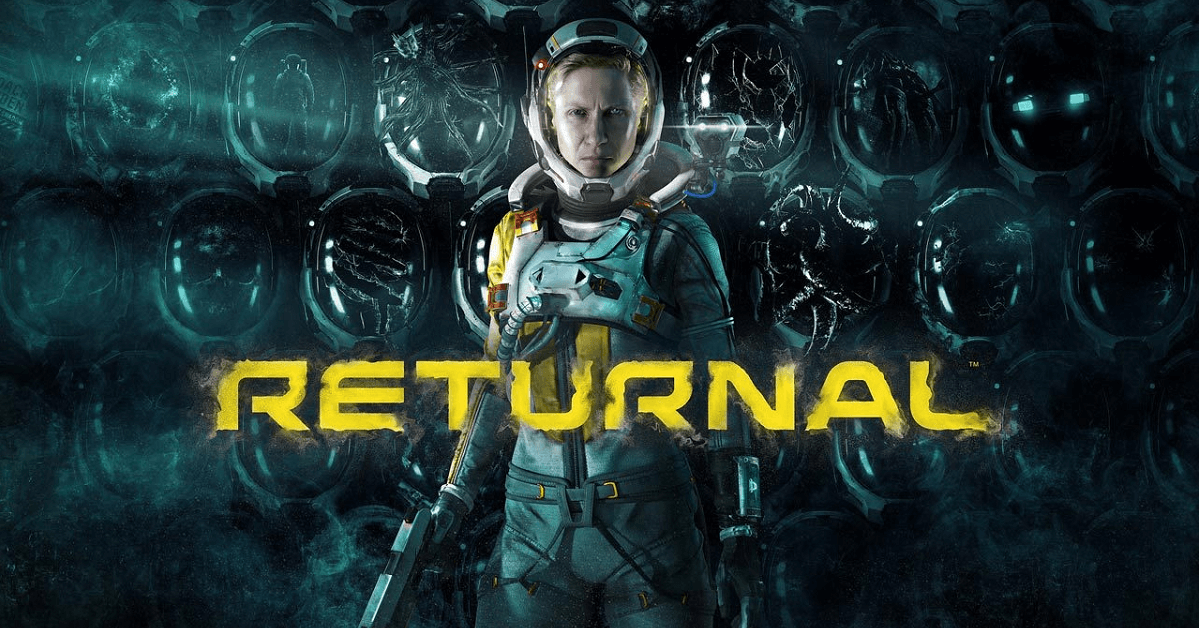 The nominations for the 2022 BAFTA Games Awards have been revealed, with the event scheduled to take place on Thursday April 7.
Housemarque's Returnal leads the nominations with a mention across eight categories, while Insomniac's Ratchet and Clank: Rift Apart has picked up seven nominations, both appearing in the Game of the Year category.
Other titles picked up a handful of nominations each; Forza Horizon 5 from Playground Games and Double Fine's Psychonauts 2 both received six each, while Arkane's Deathloop features in five categories.
Indies received some love too -- Witch Beam's Unpacking received four nominations, and Daniel Mullins' Inscryption and Beethoven & Dinosaur's The Artful Escape snagged three nominations a piece.
Two additional categories and their nominees -- Performer in a Leading Role and Performer in a Supporting Role -- will be announced in the coming weeks.
The full list of categories and nominees can be viewed below:
EE Game of the Year (voted by the public)
Deathloop (Arkane Studios)
The Forgotten City (Storyteller)
It Takes Two (Hazelight Studios/EA)
Metroid Dread (Mercury Steam/Nintendo)
Unpacking (Witch Beam)
Chicory: A Colorful Tale (Greg Lobanov)
Best Game
Deathloop (Arkane Studios)
Forza Horizon 5 (Playground Games)
Inscryption (Daniel Mullins)
It Takes Two (Hazelight Studios)
Ratchet and Clank: Rift Apart (Insomniac Games)
Returnal (Housemarque)
British Game
Alba: A Wildlife Adventure (ustwo Games)
Death's Door (Acid Nerve)
Fights In Tight Spaces (Ground Shatter)
Forza Horizon 5 (Playground Games)
Overboard (Inkle Studios)
Sable (Shedworks)
Evolving Game
Among Us (Innersloth)
Animal Crossing: New Horizon (Nintendo)
Apex Legends (Respawn Entertainment)
Disco Elysium (ZA/UM)
Fortnite (Epic Games)
No Man's Sky (Hello Games)
Debut Game
The Artful Escape (Beethoven & Dinosaur)
Eastward (Pixpil)
The Forgotten City (Modern Storyteller)
Genesis Noir (Feral Cat Den)
Maquette (Graceful Decay)
TOEM (Something We Made)
Technical Achievement
Forza Horizon 5 (Playground Games)
Hitman 3 (IO Interactive)
Psychonauts 2 (Double Fine)
Ratchet and Clank: Rift Apart (Insomniac Games)
Resident Evil Village (Capcom)
Returnal (Housemarque)
Original Property
Deathloop (Arkane Studios)
Death's Door (Acid Nerve)
Inscryption (Daniel Mullins)
It Takes Two (Hazelight Studios)
Returnal (Housemarque)
Unpacking (Witch Beam)
Narrative
It Takes Two (Hazelight Studios)
Life Is Strange: True Colours (Square Enix)
Marvel's Guardians of the Galaxy (Square Enix)
Psychonauts 2 (Double Fine)
Returnal (Housemarque)
Unpacking (Witch Beam)
Music
Deathloop (Arkane Studios)
Far Cry 6 (Ubisoft Toronto)
Halo Infinite (343 Industries)
Psychonauts 2 (Double Fine)
Ratchet and Clank: Rift Apart (Insomniac Games)
Returnal (Housemarque)
Multiplayer
Back 4 Blood (Turtle Rock)
Call of Duty Vanguard (Sledgehammer Games)
Forza Horizon 5 (Playground Games)
Halo Infinite (343 Industries)
Hell Let Loose (Black Matter)
It Takes Two (Hazelight Studios)
Game Design
Deathloop (Arkane Studios)
Forza Horizon 5 (Playground Games)
Inscryption (Daniel Mullins)
It Takes Two (Hazelight Studios)
Ratchet and Clank: Rift Apart (Insomanic Games)
Returnal (Housemarque)
Family
Alba: A Wildlife Adventure (ustwo Games)
Chicory: A Colorful Tale (Greg Lobanov)
Forza Horizon 5 (Playground Games)
Mario Party Superstars (Nintendo)
Ratchet and Clank: Rift Apart (Insomniac Games)
Unpacking (Witch Beam)
Audio Achievement
The Artful Escape (Beethoven & Dinosaur)
Call of Duty: Vanguard (Sledgehammer Games)
Deathloop (Arkane Studios)
Halo Infinite (343 Industries)
Marvel's Guardians of the Galaxy (Square Enix)
Returnal (Housemarque)
Artistic Achievement
The Artful Escape (Beethoven and Dinosaur)
It Takes Two (Hazelight Studios)
Psychonauts 2 (Double Fine)
Ratchet and Clank: Rift Apart (Insomniac Games)
Resident Evil Village (Capcom)
Returnal (Housemarque)
Animation
Call of Duty: Vanguard (Sledgehammer Games)
It Takes Two (Hazelight Studios)
Kena: Bridge of Spirits (Ember Lab)
Life Is Strange: True Colors (Square Enix)
Psychonauts 2 (Double Fine)
Game Beyond Entertainment
Alba: A Wildlife Adventure (ustwo Games)
Before Your Eyes (Goodbye World)
Chicory: A Colorful Tale (Greg Lobanov)
Game Builder Garage (Nintendo)
It Takes Two (Hazelight Studios)
Psychonauts 2 (Double Fine)