Respawn founders had tense relationship before West's departure
New details surface surrounding Jason West and Vince Zampella's split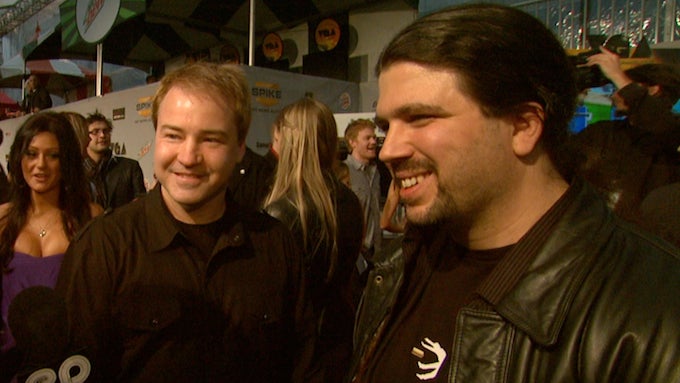 A new report by Vanity Fair casts further light on the situation surrounding Jason West's departure from Respawn Entertainment in March. At the time, Respawn Entertainment said that it was due to "family issues." An anonymous source told the magazine that West's behavior was erratic, angering Zampella. During the latter stages of development of Titanfall, West was reportedly not coming into the office.
"Vince felt that Jason was sabotaging the company," said the source.
"It's hard to work with one person for 15 years," Zampella told the interviewer when asked about West's departure.
Zampella and West were also accused of conspiring to leave their previous employer, Medal of Honor: Allied Assault developer 2015, prior to founding Infinity Ward. 2015 founder and CEO Tom Kudirka said that Zampella began meeting with EA in secret after the success of Allied Assault, attempting to get the studio that became Infinity Ward off the ground. 20 of Kudirka's 27 developers later resigned. Kudirka's lawsuit against the duo was settled after Activision purchased a 30 percent stake in Infinity Ward.
"People don't have any idea that Jason and Vince did the exact same thing to me that they're doing to Activision," said Kudirka. "I was a tough boss. But those guys screwed me over pretty good."
"Things happened," West told the Vanity Fair when asked about the situation.