Resident Evil 6 ships 4.5 million
Capcom confirms record initial shipment for latest zombie shooter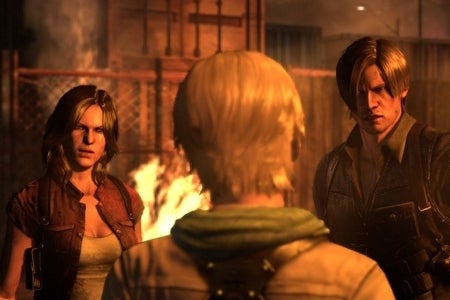 Resident Evil 6 is spreading like an Umbrella-engineered plague, as Capcom today announced the latest installment in its zombie-infested action series has shipped 4.5 million copies worldwide, a new record for the company.
Capcom has projected the game to sell 7 million copies, which would make it not only the best-selling Resident Evil yet, but the best-selling game in Capcom history. That title is currently held by Street Fighter II on the Super Nintendo (6.3 million sold), followed by Resident Evil 5 on the Xbox 360 and PlayStation 3 (5.8 million sold).
Resident Evil 6 launched on the PlayStation 3 and Xbox 360 this week to an uneven critical reception and technical stumbles. Some downloaded PS3 copies of the game were incompatible with a day-one patch, which rendered the title unplayable. Capcom proposed deleting and re-downloading the game as a workaround for the problem, though the game would still be incompatible with ResidentEvil.net, the game's online stat-tracking component.