UK PlayStation Vita launch sales stand at 45K - report
UPDATE: Analyst claims figure is 61K, says source is 'reliable'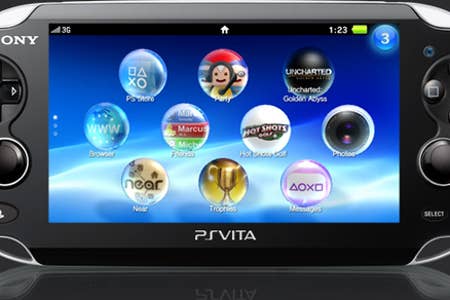 Update
Analyst Nick Parker has claimed the UK launch sales figures for Vita were higher than those reported.
"The PS Vita sold through to UK consumers 61k units in the four days of last week, not the 45k which has been in the press," he tweeted.
He wouldn't reveal his source, only adding that it was "reliable."
Sony Computer Entertainment Europe has yet to release official figures for UK unit sales.
Original story
UK launch sales for the PlayStation Vita have fallen below expectations, only managing around 45,000 units, according to a new report.
The figure was reported to PocketGamer by an industry source, suggesting sales were "just over half" those of the 3DS launch, which stood at 89,000 units.
Yesterday Sony released an official statement that it had sold 1.2 million units worldwide, a figure that takes into account both the Japanese and recent European and American sales. It also confirmed that software sales for the device were now over 2 million.
In November Sony told Eurogamer that it was confident it would beat the PSP's record of 185,000 units sold at UK launch.
"We're planning for a condition of success," SCEE president Jim Ryan said at the time.
"Launch quantities will sell out - I think that's looking pretty certain".