Report: Pokémon earned $11.6bn in licensed products revenue last year
The Japanese firm saw sales rise 36.5% compared to 2021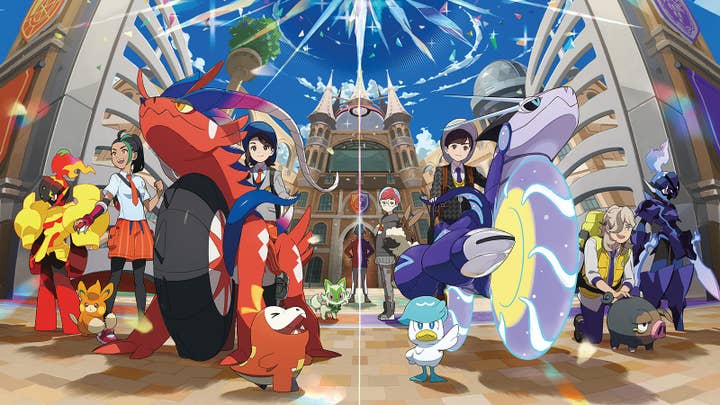 The Pokémon Company made $11.6 billion in licensed goods during 2022, according to a License Global report.
The consumer product and licensing research firm's annual Top Global Licensors report ranked 84 brands in global retail sales last year, with The Pokémon Company sitting at No.5 in the Top Ten.
Sales at the Japanese firm generated $11.6 billion (£9.1 billion) in licensing and merchandise profit in 2022 — an increase of 36.5% compared to $8.5 billion (£6.6 billion) made in 2021. Having made an additional $3.1 billion (£2.4 billion) in revenue, The Pokémon Company ranked No.2 under brand growth.
This rise in growth is credited to the release of Pokémon Scarlet and Violet, which introduced the Paldea region with new Pokémon and characters to the franchise.
License Global also attributed the release of the new anime Pokémon Horizons: The Series, which debuted in Japan in April this year, followed by the United States in July.
The Pokémon Company's licensing program involves gaming, toys, apparel and accessories, designer collaborations, home decor, and publishing.
The firm also partnered with new licensees last year, and earned the 2022 License of the Year award by the Toy Association.
The Pokémon Company is the only games-centric company in the Top Ten. The Walt Disney Company topped the chart, having generated $61.7 billion (£48.3 billion) in profit.
Last year, The Pokémon Company reported a 70.4% increase in sales during its FY 2021 — boosted by the success of games like New Pokémon Snap, Pokémon Brilliant Diamond and Shining Pearl, and Pokémon Legends: Arceus.
Sign up for the GI Daily here to get the biggest news straight to your inbox