Rebellion opens 220,000 sq ft film studio
Games firm hopes to create 500 new jobs with multiple sound stages and post-production facilities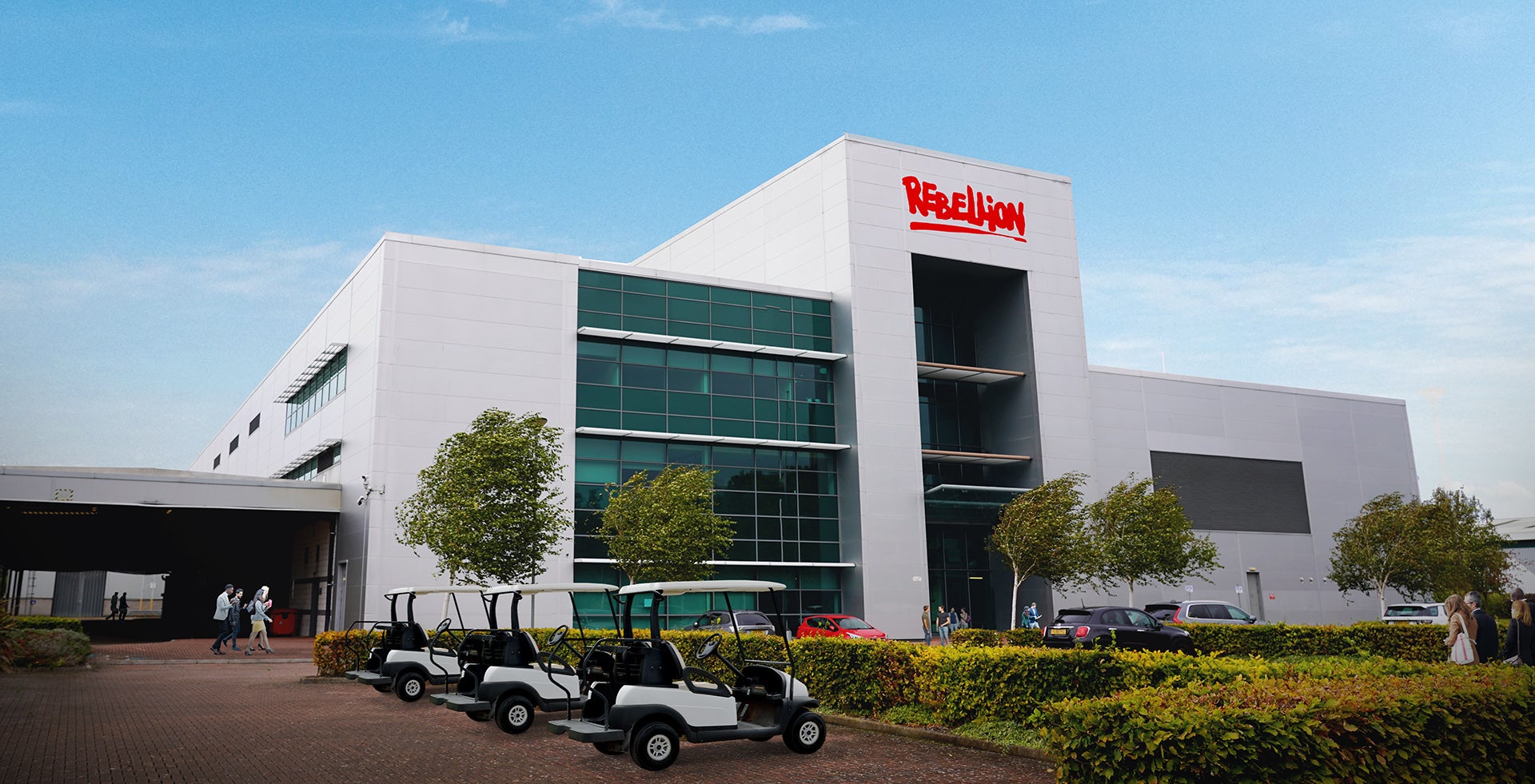 Rebellion has opened the doors of a brand new film facility in Oxford.
The company behind Strange Brigade and the Sniper Elite series already has several ties to the film world, including the Audiomotion mo-cap studio that it acquired in 2003 and its founders' experience producing the 2012 movie Dredd (based on Judge Dredd, one of the 2000AD properties Rebellion owns).
The 220,000 square foot new studio cost $100 million to build and is based near Rebellion's Oxford headquarters. It already has several sound stage areas and production offices, with more facilities under construction. The operation is expected to be completed in early 2019, and the largest sound stage will be 25,000 square feet.
The move enables Rebellion to accommodate Hollywood and high-end TV drama productions, as well as oversee work on its own projects, including Judge Dredd TV series Mega-City One and upcoming feature film Rogue Trooper, directed by Duncan Jones of Moon fame.
Rebellion plans to rent the stages, plus production and post-production offices to various entertainment firms, and expect to create up to 500 new jobs for the UK's film and television industry in the next few years.
"This studio purchase is incredibly exciting, not just for Rebellion but for the global film and television industry that is booming but in desperate need of further infrastructure to cope with the demands for new and engaging content," said co-founder and CEO Jason Kingsley.
"We know first-hand the creativity and talent here in the UK and this new studio will bring in projects from all over the world, offering opportunity and income to many people in the industry, as well as local companies and services. It also means there will be demand for more UK production and we can export more of our work globally."
Co-founder and CTO Chris Kingsley added: "The levels of growth in television content for streaming services, such as Netflix and Amazon, have been astronomical in recent years. The demand for ongoing original content is bigger than ever and we're seeing more big players wanting to get in on the action. This is very exciting for the domestic and global film industries but it's also meant that our infrastructure is under increasing pressure.
"The new studios will help relieve some of that pressure whilst also adding to the growing figures of people employed in the UK film and TV industry, which has increased by 20% in the last five years. Our creative industries are appealing to other markets for our talent and generous tax reliefs - and we must ensure we have the studio space and infrastructure to keep furthering this ongoing growth."
UPDATE: There has been some confusion over the $100 million figure attached to this story. Representatives of Rebellion have clarified that this is the amount the studio's previous owners spent on acquiring, installing and developing the site. Rebellion has chosen not to disclose how much it spent on its own acquisition.