Reality Gaming Group expanding to China
Chengdu government will help promote the studio and its flagship game Reality Clash, as well as AR and blockchain tech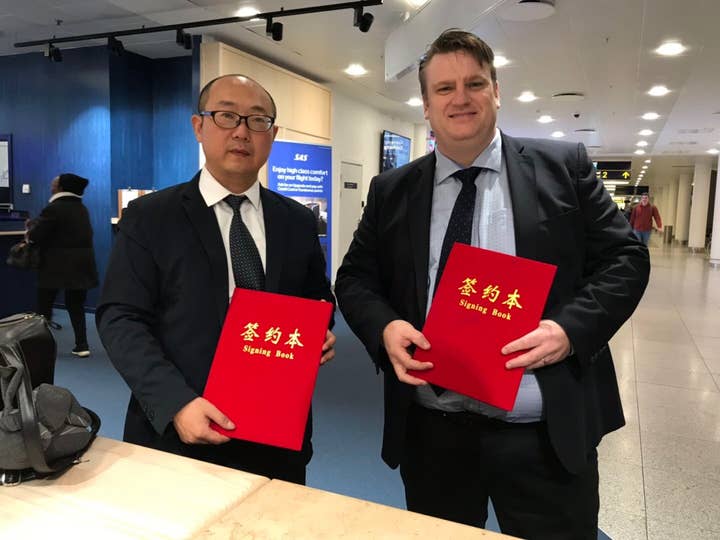 UK start-up Reality Gaming Group has secured a partnership that will enable the company to expand to the lucrative Chinese market.
The developer has signed a Memorandum of Understanding with the Chengdu New Economy Development Commission that will see Reality Gaming Group open a new studio within the province.
Under the deal, the Chengdu government will also help promote the company and support its introduction to the Chinese market. These efforts will centre around flagship game Reality Clash (a location-based AR mobile shooter with a blockchain economy), as well as the company's AR, location and blockchain technology platforms that it will license to other developers.
According to the Group's announcement, the Commission only grants five licenses per year to foreign app developers -- and the Reality Clash developer is the only Western games company in the program.
"I'm very excited to start sharing knowledge, exchanging talent and set up our headquarters for China here in Chengdu," said Morten Rongaard, co-founder of Reality Gaming Group. "I am very grateful for the support Reality Gaming Group have received so far from the Chengdu government and proud to be one of the pioneers in China for mobile gaming."
Liu Jianing, deputy director of Chengdu New Economy Development Commission, added: "Reality Clash's AR combat game mechanics and tokenised asset trading model has gained great reputation and attention, with the game is widely popular in Europe. We are delighted to have signed this MOU to help bring these great experiences to China."
Reality Gaming Group is currently trying to raise £1.5 million via a Security Token Offering, as well as traditional equity investment. These funds will be used to further develop the studio's technology and the expansion into China.