Raw Fury publicly shares publishing agreement
Update: In response, WhiteThorn Digital posts its own publishing agreement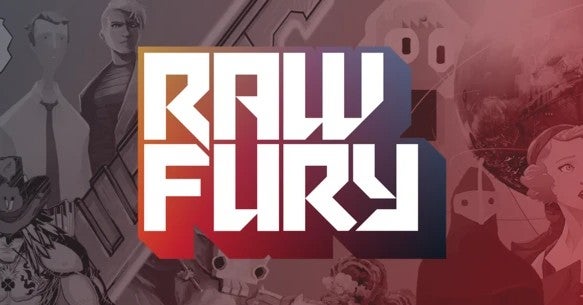 Update: In response, indie publisher WhiteThorn Digital has also made its own publishing agreement available.
Original story: Indie publisher Raw Fury has made a simplified version of its publishing agreement available to all.
The company hopes to educate developers on what may be included in such a contract and increase transparency around the publishing process.
Raw Fury notes that the published agreement does not quite give the full picture, with little to no detail on what the marketing, PR, sales, QA and other teams can offer. This is partly to streamline the publicly available contract, but also to avoid presenting a rigid process that in practice is a little more flexible.
Instead, the agreement shows the basics of what it's like to work with Raw Fury and, by extension, some other publishers.
"We believe having publisher contracts out in the open helps level the playing field, and allows devs to have a more intimate understanding of the machinations of different deals when they start looking for partnerships," Raw Fury boss Johan Toresson wrote in a blog post.
"We hope sharing this knowledge can help combat shady practices where predatory people and companies fleece devs by virtue of this knowledge being so scarce, trapping developers in bad deals through the obscurity of legal jargon. When you've been in the industry for a while you start hearing the horror stories, and while this is not going to end all of that it's a step in the right direction."
Toresson also urged other publishers to share their agreements and "increase the transparency" of the sector, adding that such contracts "shouldn't be treated as a business secret."
The agreement is primarily presented in English, as this is the language in which it is legally executed.
However, Raw Fury has also translated it into Spanish, Brazilian-Portuguese, Russian, French, Japanese, Simplified Chinese and Croatian as a reference for developers in other markets, adding that more languages may follow in future.
The hope is to "lower the barrier of entry to the industry" for developers in regions where they are less likely to have access to someone already possessing such knowledge.
The publishing agreement has been made available through the launch of a new DevResources page on the Raw Fury website, which also features templates for other aspects of the business.
Examples include documents showing financial projections, pitch decks and a non-disclosure agreement designed with outsourcing in mind.
For the record: This article previously stated the publishing agreement was available in Korean. Raw Fury has instead decided to post it in Simplified Chinese, with plans for a Korean translation after Christmas.