Raspberry Pi has sold 2.5 million
Founders launch $10,000 competition to run Quake III on credit-card size hardware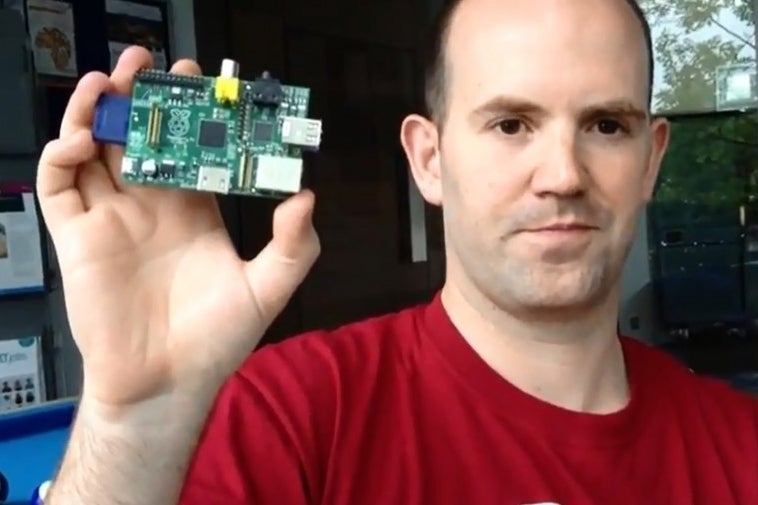 As it celebrates its second birthday, the Raspberry Pi microcomputer has passed 2.5 million units sold.
The Raspberry Pi Model B officially went on sale on February 29, 2012, with a goal of making computer science accessible and affordable for schools. The Linux-based, credit-card size device has now sold more than 2.5 million units, a significant improvement on the 2 million sales reported last November.
In keeping with its underlying goals, the Raspberry Pi Foundation has used its revenue to make "substantial financial contributions" to other open-source projects. However, in a post on the Raspberry Pi website, co-founder Eben Upton described what the company believes is, "a piece of unfinished business."
The VideoCore IV 3d graphics core in the Raspberry Pi's ARM-based system-on-a-chip requires closed-source binary code to work with the hardware.
"The lack of true open-source graphics drivers and documentation is widely acknowledged to be a significant problem for Linux on ARM, as it prevents users from fixing driver bugs, adding features and generally understanding what their hardware is doing," Upton said.
However, Broadcom has now released, "the full documentation for the VideoCore IV 3d graphics core and a complete source release of the graphics stack." This targets Broadcom's BCM21553 smartphone chip rather than the BCM2835 used in the Raspberry Pi, and so Upton has promised a $10,000 prize to the first developer who can make Quake III run at "a playable framerate" using the drivers and Raspberry Pi hardware.
For the competition rules, follow the link.