Rare, Playground Games and Ninja Theory unite for Women of Xbox UK
Rare's Louise O'Connor discusses the new initiative, which kicks off with a video series that starts today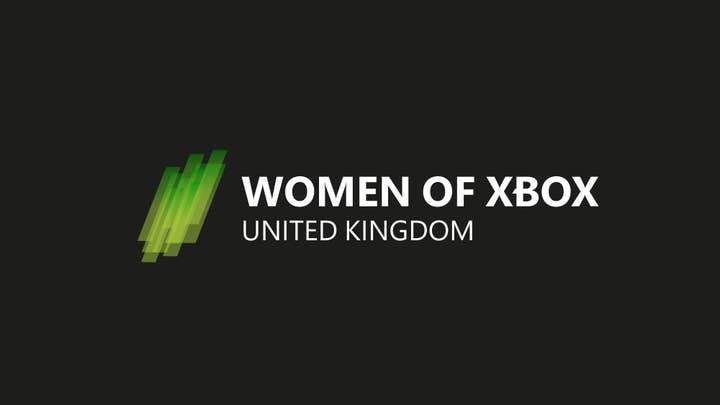 The Xbox organisation in the UK has united to launch the Women of Xbox UK initiative, designed to share knowledge and experience with young women in particular.
Women across the Xbox publishing organisation, plus Rare, Playground Games and Ninja Theory, will all contribute to the initiative, and the project kicks off with a special video series that begins today. The first video is aimed at college and university students and discusses routes into the games industry.
"I've been working at Rare for a long time, and in that time I've been trying to put together a support network of people who are maybe in the same position as I was way back in the day as the only woman on the team," says one of the project's architects, Louise O'Connor, who is the executive producer at Rare and is currently leading the Everwild project.
"The amazing opportunity that we've had recently with our new sister studios, Playground Games and Ninja Theory, means there is much bigger reach to a bigger group of women working in the industry in the UK. A group of us thought we'd get together, really take advantage of that and try and connect all the women across the studios. And one of the things that we decided that we really wanted to do was...provide some information, some guidance, some inspiration maybe, for other women who are coming into the industry, or perhaps are in the industry."
"With our new studios, Playground Games and Ninja Theory, there is a bigger reach to a bigger group of women working in the UK industry"
"So we decided to do a series of videos. We would have done all this in person, of course, but instead we did it over [Microsoft] Teams... We decided to pick some different topics over the next few months, and we will do a couple of different types of videos, but the first one focuses on how to get into the games industry. We were thinking that there is a lot of studios, especially now, who might want to reach out and think about how to get into the industry.
"There is a lot of different avenues to do that. We have a great selection of women across the studios who have very different experiences from getting into the industry. So we thought we'd try to pick their brains a bit and get their knowledge."
Although the first video focuses specifically on how to get into the industry, O'Connor says that the scope is certainly broader. A key area that has been identified to help improve industry diversity is talking to people at a younger age, to ensure they take the right subjects that could lead to a career in the business. It's a topic that may well feature in a future video.
"This video is definitely aimed at university-level or college-level, to just give an insight into the different paths people can take," O'Connor says. "We would definitely like to do something for a young audience at some point in the future... As a STEM ambassador, I like going to schools and working with younger students and getting them interested in the kind of subjects that you need to get into the industry. And you need to do that at a really young age, especially if you want to inspire more girls to think about it as a subject.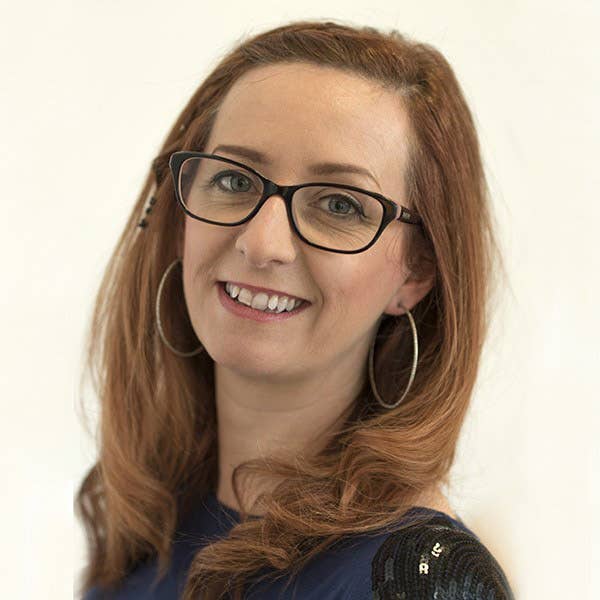 "One of the big reasons that we wanted to do this is to show that there are a bunch of different women doing a bunch of different jobs at a bunch of different levels in the games industry. That we exist and it is an opportunity for you to be excited about being in this incredible industry and having a great career.
"I've been 22 years in this industry, and I know women who have been here even longer -- it's great. And hopefully we can inspire some more youngsters to pick up a pen, to do some maths, do some science, do some art, read some comic books, play some instruments... All of the things that you need to do to be able to get into the industry."
The Women of Xbox UK is also about helping people within the studios already to level up within the business.
O'Connor says: "I think having a support network of women who are in the same situation and position that you are in, to talk to and be inspired by... It's not just about attracting and inspiring women into the industry, it is also about ensuring that we grow and evolve people in our studios, and mentor people through the network that we already have."
"The more different you are, the more creativity that you can pool into something... It opens your mind so much. It's a great way to work"
She continues: "It's also about promoting the soft skills, and you change the face of a business if you diversify for all of the right reasons. Diverse teams making incredible creative games for a very diverse audience... The representation of our audience is the most important thing that we can do. I hope that in the future we will choose topics that are relevant to the audience, to people across the industry, maybe people in other industries, and just things that will hopefully inspire people to just see what a wonderful place the games industry is to be in and work in.
"You should see the creative conversations that we have as we bounce ideas around from people. It's not just different genders, but different backgrounds. The more different you are, the more creativity that you can pool into something, and you are just learning from each other all the time. It opens your mind so much. It's a great way to work.
"I'm all about that at Rare, but I can see the amazing things happening across studios. And I love that we are constantly striving to evolve, and wanting to be better and be inclusive and be accessible and all of the things that we want to be as a business. At the end of the day, we make computer games for a living. We have the best job in the world, and I want more people to be in it with me and experience what I experience every day."
O'Connor concludes that the new group will be setting actionable objectives and goals for the initiative going forward.
"We know we want to recruit more diversely, which we've done a great job of but we want to continue to do better at it. We want to promote the industry for the great, inclusive place that it is to work. But we also want to continue to grow our team internally. We want more female leaders across the business where we can.
"We are working to committing to that. Not just as Rare, but as Playground and Ninja. And from that, we want to make really special games for this really diverse audience that we have."