Raise money for IGDA Foundation at the year's final Games Industry Gathering
Last GIG of 2020 has already raised $25,000 -- the 24-hour online event starts on Friday December 18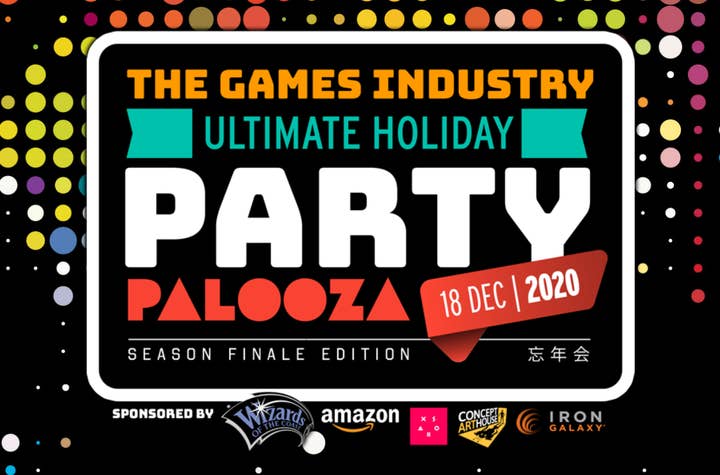 The final Games Industry Gathering of the year will help to raise money for the IGDA Foundation.
Indeed, the improbably named Games Industry Ultimate Holiday Party Palooza 2020: Season Finale Edition has already raised $25,000, through a combination of ticket sales, donations, and the backing of its sponsors: Amazon, Wizards of the Coast, Concept Arthouse, Iron Galaxy, and Xsolla.
The virtual networking event has been held throughout the year, and Friday December 18 represents the last chance to be involved.
"I am so over video calls this year, but for some reason the format of the GIG networking events are genuinely fun and engaging, plus I've met and connected with more industry folks through it than I would have at physical events," said Guy "Yug" Blomberg, organizer of the Games Industry Gathering.
"This party is a chance for us to share the experience with the rest of the industry, for one huge, end-of-year, 24-hour blow out."
The 24-hour span of the event is designed to make it as inclusive as possible for industry professionals all over the world.
All proceeds of the event will go to support the activities of the IGDA Foundation, which has a mission to advance the careers of underrepresented developers.
"The funds raised will support aspiring global game developers facing an uncertain future and unstable job market," said IGDA Foundation executive director Nika Nour.
"In 2021, we will focus on career pipelines and retention of underrepresented professionals seeking mentorship, resume reviews, entrepreneurship, expanding soft skills, and networking access. Applications to these opportunities will open early next year."
The -- deep breath -- Games Industry Ultimate Holiday Party Palooza 2020: Season Finale Edition starts at 2am EST / 7am GMT on Friday, and runs for 24 hours.
Tickets can be purchased here for $10, while further donations to the IGDA Foundation can be made here. Existing members of the Games Industry Gathering can attend for free.
Everyone selected for GI 100 | Game Changers will also be invited to the event for free, ensuring that the attendees will reflect the diversity at the heart of the project.
To read more about Game Changers, and to find links to all of the articles in the series, follow the link.
GI 100 | Game Changers is sponsored by Unreal Engine.