Rahul Sood's Unikrn is an eSports betting platform
Microsoft Ventures veteran is pioneering gambling in the burgeoning new market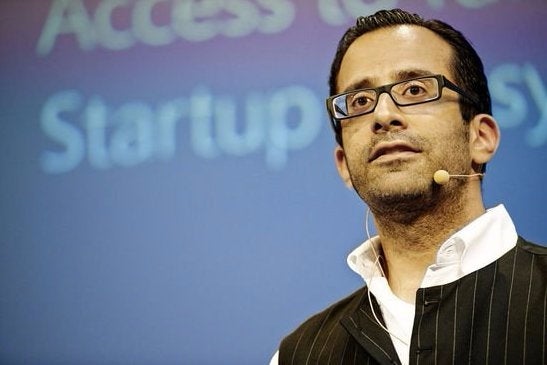 Former Microsoft Ventures GM Rahul Sood has revealed the details of his new project: Unikrn, an online service for betting on eSports.
When Sood left Microsoft last year, he relied upon his professional history to generate interest in Unikrn, opting to disclose very little beyond its name and a handful of cryptic comments. Even when he raised another $2.5 million in seed funding in November 2014, there was still no clear description of what Unikrn would be.
Well now we know, and it's gambling for eSports. Unikrn is partnering with Luxbet, a betting platform owned by Tabcorp, one of the biggest companies in that space. Tabcorp earns $2 billion AUD a year, and Unikrn's press materials place heavy emphasis on the safety, security and legality that the partnership affords. There will be other aspects to Unikrn's platform - live viewing and live discussion, for example - but betting on eSports matches and tournaments will surely be the primary source of its revenue.
Sood, Unikrn's CEO, had the following to say: "eSports is one of the largest sports globally, attracting viewer numbers that are on par with traditional sports such as American football and basketball.
"Tabcorp's track record as a global leader in responsible betting and its experience running an integrated wagering and media business provides Unikrn with the platform to build a secure, legal and fun arena for adults to gather, game, and bet on eSports."
Unikrn has also built relationships with Hewlett-Packard, Hypernia, Logitech and Razer. It has also acquired Pinion, a network of gaming communities, which seems to be the foundation of its objective to reach 10 million gamers in 100 countries this year.