Quebec devs fear new language law will hurt local games industry
Bill 96 requires immigrants to access government services only in French after six months, business to draft contracts in French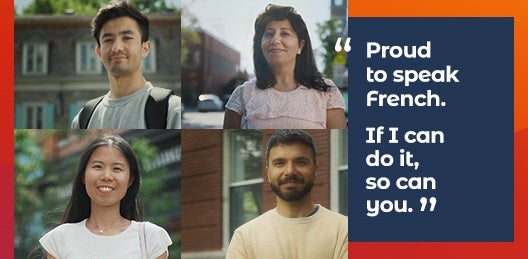 Changes to Quebec's language laws that were adopted last month have game developers in the province worried about the impact on the local scene, according to a CBC report.
The legislation, Bill 96, will make French the province's sole official language, instituting a number of changes that could make the province a less desirable destination for development talent.
One of the requirements of Bill 96 is that immigrants to Quebec who don't speak French will only be able to access most government services in their first language for six months. After that time, they must access services in French; services in English will be restricted to those who attended English schools in Quebec or elsewhere in Canada.
Veteran Montreal game developer Osama Dorias told the CBC that Bill 96 will hinder studios in the province already having troubles in a hypercompetitive global market for development talent.
"Now [those job seekers] are just looking elsewhere, and I don't blame them," Dorias said. "It's going to be very hard for us to compete on a global level."
"Our fear is that this is sending out a message [that Quebec is] not inclusive to other cultures"

Christopher Chancey
Dorias said he warns developers against moving to Montreal if they don't speak French because he knows they won't be welcomed, a reversal of the years he spent advocating for people to move there.
The local industry trade group Guilde du jeu vidéo du Québec shared concerns with the bill, with chairman of the board Christopher Chancey telling the CBC, "We have a lot of people coming from everywhere around the world to make video games here in Quebec. Our fear is that this is sending out a message [that Quebec is] not inclusive to other cultures."
A group of 138 Quebec tech industry leaders signed an open letter to the provincial government taking issue with the six-month language restriction as an "unrealistic deadline" for newcomers already dealing with a life-changing move, as well as the bill's provision that all business contracts must be drafted in French
"If the best and brightest innovators, technologists, and business builders gravitate to Toronto, Edmonton, Vancouver, and Halifax instead of Montreal and Quebec City, it will do permanent damage to our province's economic prosperity," the group said. "This is already happening, but it's not too late to change course.
"Quebec is facing a labour shortage, and in the tech sector, the scarcity of skilled talent is especially intense. Successful Quebec companies need to rely on global recruitment and immigration to fuel innovation, and bringing newcomers to Quebec is more difficult under the requirements of the new language law."
The Office for the Protection of the French language, which was established by Bill 96, told the CBC that "All sectors must contribute to the effort to ensure the sustainability of our official and common language."
It also said it would be creating a program to help newcomers learn French online, in schools, and in workplaces.