PUBG Mobile, Call of Duty: Mobile help drive Tencent gaming revenues
Chinese publisher cites increased contributions from overseas titles as driving growth in mobile gaming business, offsetting declines from PC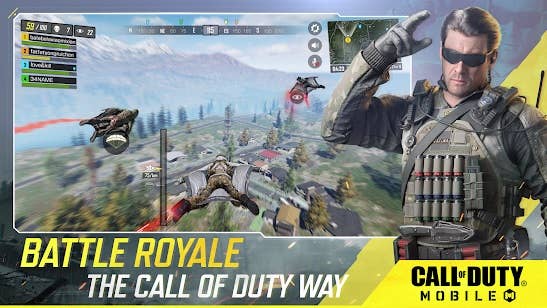 PUBG Mobile and Call of Duty: Mobile helped drive Tencent's gaming business this past quarter, and in turn the gaming business helped drive the Chinese tech conglomerate to year-over-year gains.
Tencent today reported results for the three months ended September 30, 2019, and the two mobile shooter games were particularly big overseas.
"Internationally, PUBG Mobile doubled its MAU [monthly active users] year-on-year, and we co-developed the Call of Duty Mobile game with Activision Blizzard, which exceeded 100 million downloads within a month of launch, making it one of the biggest ever smartphone game launches," the company said.
Smartphone game revenues were up 25% year-over-year and 9% quarter-over-quarter to RMB 24.3 billion ($3.46 billion). That helped offset declines of 7% year-over-year and 2% quarter-over-quarter from the PC client games space, which ended the quarter with RMB 11.5 billion ($1.64 billion) in revenues. The PC drop was attributed primarily to the struggles of Dungeon & Fighter, which Tencent publishes in China. Nexon, which publishes the game elsewhere, also cited Dungeon & Fighter declines in its quarterly report last week. Both companies pointed to the game's recent 11th anniversary content update as the root of the problem.
Tencent listed smartphone games as one of the key factors driving overall growth during the quarter, with company-wide revenues up 21% year-over-year to RMB 97.24 billion ($13.84 billion). Profits were up 23% year-over-year to RMB 25.09 billion ($3.57 billion).
In announcing the results, Tencent chairman and CEO Ma Huateng also unveiled a new corporate mission for the company.
"Since the founding of Tencent, we have always sought to provide the best products and best experiences to our users," he said. "Now, as the Internet becomes more pervasive in everyday life, we believe it is important to explicitly state our values and motivations, so our colleagues, partners, and users understand the standards to which we aspire. Consequently, we have just announced our new corporate mission: 'Value for Users, Tech for Good.' We believe these are not new principles but rather a reiteration of what we have always believed and how we have always sought to behave."