PS4 devs speak up on costs: "Not as scary as some led you to believe"
In a first-party developer roundtable, Guerilla Games said the cost of development has only risen slightly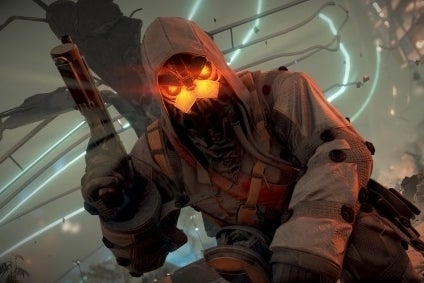 With PS3 and Xbox 360, cost of development saw a significant increase from the previous generation. Now next-gen's on the horizon, and many are anticipating another big bump up in costs (Epic's Tim Sweeney said a few months ago that costs could double). If you ask Hermen Hulst, managing director at Killzone developer Guerilla Games, however, next-gen shouldn't be a burden on developers' bottom line.
Speaking as part of a first-party developer roundtable attended by GamesIndustry International immediately following the PS4 reveal, Hulst noted that while costs are going up on PS4, it's not as dramatic as some would have thought. For example, on Killzone 1 and 2, team sizes maxed out at 125, he said, and for the new Killzone Shadow Fall on PS4, the team is now at 150 people.
Hulst said that a lot of his company's resources have gone into making development easier with better, more efficient tools. It's about making development smarter, he said. Hulst added that Guerilla is in constant conversation with lead PS4 architect Mark Cerny and many other developers to the point where they have weekly, or bi-weekly calls.
"It's not as scary as some people led you to believe," Hulst concluded on the financial aspect of next-gen development.
When the developers were asked about relying on graphics and how that won't work anymore since PS3 games already look quite good, Matt Southern of Evolution Studios, who unveiled Drive Club for PS4 today, commented that there's still plenty of room on the visual side to wow gamers. "No game has been able to recreate the real feeling of sitting inside a Ferrari," he said, and with PS4 he feels he's come much closer to that goal. Hulst added that the newer technology is now allowing developers to do much, much more overall. Whereas in the past they may have had to choose between more characters or a larger environment or better AI, now game makers can integrate all these things at once without bogging down the hardware.
One of the important features of the PS4 will be its Gaikai integration and the PlayStation cloud network. With all games being available to demo with just a click, developers will have to think about how they design their titles to grab players' attention more quickly. Making a mediocre game nowadays is a very, very risky proposition. Steven Ter Heide, game director at Guerilla Games, commented that it simply means you have to make great games. If a developer creates a great experience, then there's no need to worry.
Evolution's Southern was ecstatic about the Gaikai functionality. He remarked that a game trailer is a bit of an oxymoron, that trailers are bizarre, and games should have demos because they naturally demand an interactive experience. He said Dave Perry's vision means every single PlayStation game can be sampled, and "it's genius but obvious." He noted that "it's perfect for the PlayStation catalog."
Ultimately, the developers at the roundtable seemed incredibly enthusiastic about the vision that Sony is communicating with PS4. "I was very happy it's so forward looking," Steven Ter Heide said. "Technology is becoming an enabler rather than being about specs. It's about what it means to me rather than it's got X amount of memory."