Project Copernicus creative director joins SOE's Vanguard
Steve Danuser now part of MMO's expanded design team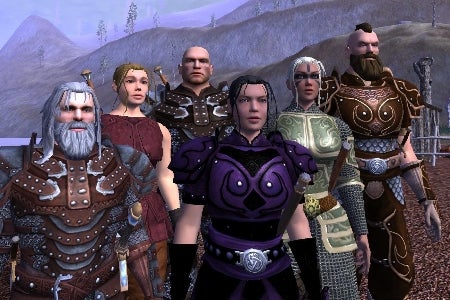 Following the collapse of 38 Studios, Steve Danuser, who was creative director on the studio's unreleased Project Copernicus, has joined Sony Online Entertainment.
"Our expanded design team is a great mix of veterans who've been around since the early days of Vanguard development, along with some, like myself, who are new to the project," he explained on the game's official site.
He's now creative director on SOE's Vanguard: Saga of Heroes, a free-to-play MMO that launched in 2007.
"We're leveraging this diversity to freshen up older content while simultaneously working on brand new stuff for our veteran players. We feel improving older content is important as new players find the game for the first time, but we're committed to providing new content to those ardent fans who have loved the game for years and continue to stand by it."
Before joining 38 Studios in November 2006 Danuser was community relations manager and game designer for SOE for around 3 years, so the move is a return to his development roots.
"My goal is to realise the massive potential of Vanguard while ensuring the game stays true its original spirit," he promised.
"We have an expansive world full of stuff to do, and we need to make clear and accessible paths to get to it. Our players feel a great sense of pride and accomplishment in overcoming challenging content, so we want to give them more to do while expanding our audience of new players.