Pokémon Scarlet and Violet shifts three million | Japan Monthly Charts
Nintendo's open world title eclipses Pokémon: Arceus launch numbers, God of War: Ragnarok and Sonic Frontiers break top ten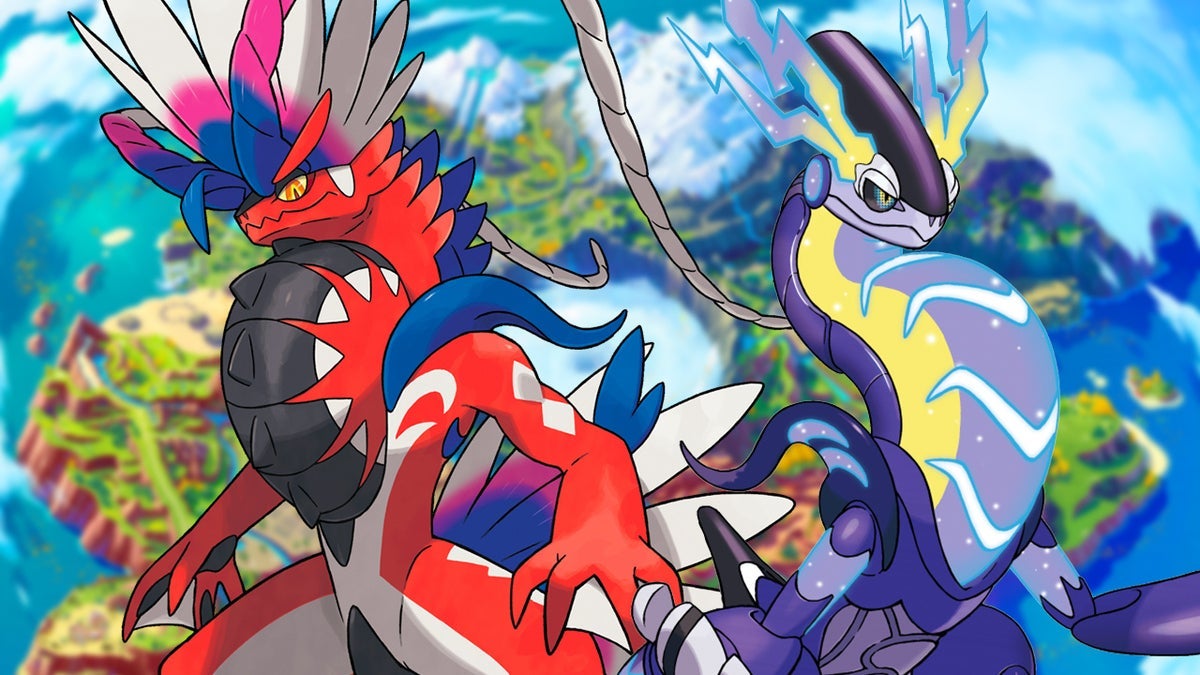 Pokémon Scarlet and Violet was the top-selling video game by a considerable margin among Japanese retailers in November 2022.
The title (known as Pocket Monster Scarlet and Violet in Japan) sold an estimated 3.1 million boxed units between its November 18 launch date and the end of the month, according to data from Famitsu.
For comparison, the latest instalment outperformed the launch period of Pokémon: Arceus back in late January, which shifted approximately 2.1 million total units in its first month.
Not only that, Pokémon Scarlet and Violet is also the fastest-selling game in Nintendo's console history, moving 10 million copies globally in 72 hours.
Splatoon 3 is still selling well despite being knocked into second place – Nintendo's team-based shooter shifted an additional 170,000 copies last month bringing its total cumulative sales over the 3.4 million mark.
Tactics Ogre: Reborn, a new RPG from Square Enix, took third place, shifting close to 48,000 units in the last three weeks of November.
A PS5 title made a rare entry among the top 10 – God of War: Ragnarok reached fourth place following its November 9 launch, selling 43,000 units in Japan. The figure represents around 2% of the reported two million PS5 console owners in the country.
Sonic Frontiers is a new entry into the top 10, the Switch version of Sega's open-world title sold over 35,000 copies in the last three weeks of November.
In total, 4.2 million boxed units were sold in Japan throughout November, with Pokémon accounting for 73% of all sales.
The Switch has also reclaimed a much larger chunk of the market – 93% of all physical copies were sold on the platform, with the remaining 6% belonging to Sony consoles. Last month, PS4 and PS5 accounted for over a quarter of total platform sales.
Looking at hardware, the Switch Lite saw a significant boost in sales last month. The smaller, handheld-only console accounted for 13.6% of all hardware sales, up from just 2% in October. The Switch OLED model accounted for over 50% of all units sold, its biggest slice this year.
Here's Japan's Top 10 best-selling physical games of November 2022, courtesy of Famitsu:
Pokémon Scarlet/Violet (Switch | Pokémon)
Splatoon 3 (Switch | Nintendo)
Tactics Orge: Reborn (Switch | Square Enix)
God of War: Ragnarok (PS5 | SIE)
Harvestella (Switch | Square Enix)
Sonic Frontiers (Switch | Sega)
Mario Kart 8 Deluxe (Switch | Nintendo)
Minecraft: Switch Edition (Switch | Microsoft)
Nintendo Switch Sports (Switch | Nintendo)
Ace Angler: Fishing Spirits (Switch | Nintendo)