Pokémon Legends: Arceus fends off Elden Ring as Japan's best-selling game in February | Japan Monthly Charts
But PS4 and PS5 versions of From Software's acclaimed title were second and fourth biggest games of the month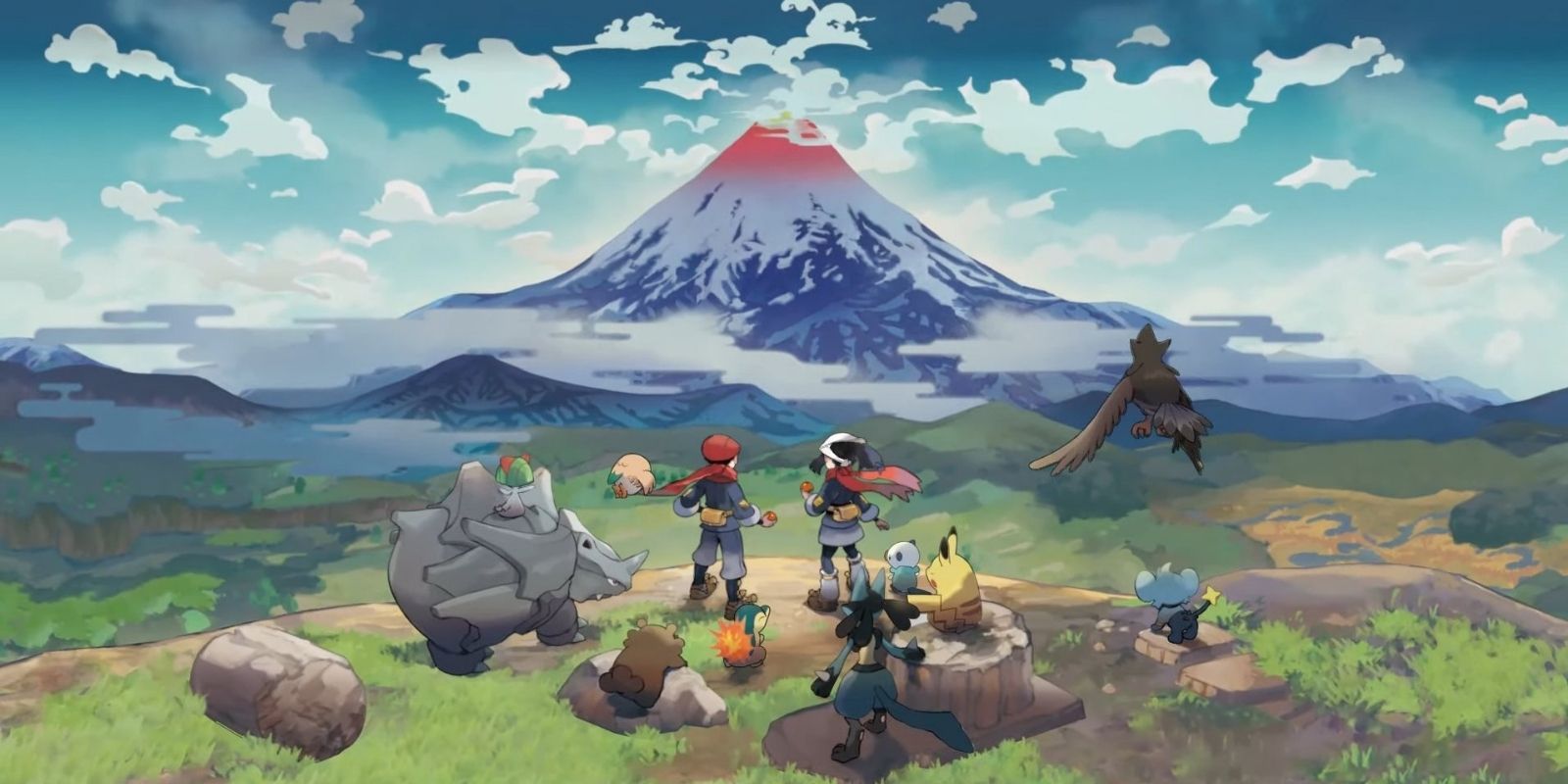 At a glance:
Pokémon Legends: Arceus sold 645,000 units in its second month
Elden Ring sold 279,000, led by PS4 version at 188,000
Total hardware and software sales both down by more than 35% compared to January
Elden Ring failed to dethrone Pokémon Legends: Arceus as the top-selling title in Japan, with the latter racking up a second month at No.1.
In Famitsu's monthly physical sales charts, the Pokémon game sold more than double the number of copies than From Software's latest at 645,000 units compared to 279,000.
This takes Arceus' total sales past the two million mark, having sold 1.5 million when it launched at the end of January.
The open-world Pokémon RPG accounted for more than one in three of all Switch games sold in the month. This is the fourth consecutive month with a Pokémon game at the top of the charts, thanks to the release of Brilliant Diamond and Shining Pearl in November.
Without digital sales, it's unclear whether Elden Ring fared better overall against the long-running franchise.
Looking specifically at Elden Ring's sales, the PS4 version was the most popular, selling more than double the number of units than the PS5 units at 188,000 vs 90,000.
The Xbox versions do not appear in the Top 30 best-selling titles, but given the low install base of Microsoft's consoles in the region, this is to be expected.
Thanks in no small part to Pokémon, Nintendo Switch games accounted for 72% of all units sold, followed by PS4 at 19.1% and PS5 at 8.6%.
Total physical software sales in Japan fell 41% month-on-month, despite the wave of new releases. In addition to Elden Ring, the market saw the debut of Horizon: Forbidden West, Dying Light 2, and Atelier Sophie 2 -- all of which placed in the Top 20 best-selling games.
Switch was also the best-selling hardware of the month (yet again), accounting for 81% of all units sold. The OLED model biggest-seller at 43.1% of all units sold, followed by the standard edition (24.4%) and the Lite (13.5%).
PS5 follows at 14% of all consoles sold, but the vast majority of this (12.8% of the market total) were the model with a disc drive, with the digital edition only accounting for 1.3% of all consoles sold in Japan last month.
Conversely, the digital-only Xbox Series S is outselling the Series X, accounting for 2.8% of all consoles sold, as opposed to 1.7%.
Total hardware sales fell 36.5% when compared to January.
Here's Japan's Top 10 best-selling physical games of February 2022, courtesy of Famitsu:
Pokémon Legends: Arceus (Switch | The Pokémon Company)
[NEW] Elden Ring (PS4 | From Software)
[NEW] Touken Ranbu Warriors (Switch | DMM Games)
[NEW] Elden Ring (PS5 | From Software)
[NEW] Horizon: Forbidden West (PS4 | Sony Interactive Entertainment)
Mario Kart 8 Deluxe (Switch | Nintendo)
Mario Party Superstars (Switch | Nintendo)
[NEW] Horizon: Forbidden West (PS5 | Sony Interactive Entertainment)
Super Smash Bros Ultimate (Switch | Nintendo)
[NEW] Dying Light 2: Stay Human (PS4 | Spike Chunsoft)