PLĀOR signs former Zynga Poker lead designer
Shawn Carnes will be Plaor's director of game design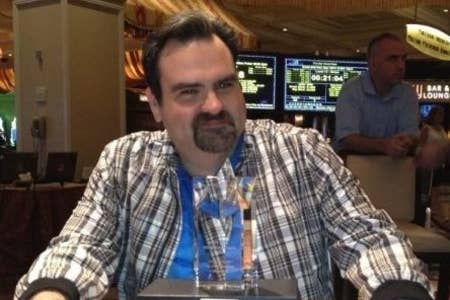 Hollywood Poker developer Plaor has signed former Zynga Poker lead designer Shawn Carnes as its new director of game design. The developer said that Carnes' focus will be on improving Hollywood Poker.
"As an avid and lifelong poker player, this is really my dream gig," said Carnes. "Plaor is ten pounds of awesome in a five pound package. I get to design poker games, meet and play with celebrities, and give back to charities all at the same time. It's an incredible combination. Plaor and Hollywood Poker are bound for glory and I'm excited to be able to contribute towards that end."
"We're thrilled to have Shawn and the expertise he brings to Hollywood Poker and our entire slate of games," said Plaor CEO Mark Caldwell. "With his vast experience, creativity and thorough understanding of games, he's already an indispensable member of our team."
Prior to his time at Zynga, Carnes was the lead creative designer at Riot Games and game designer at Blizzard, working on World of Warcraft. Carnes left the Zynga Poker team in September, and was followed by Zynga Poker general manager Laurence Toney three days ago.