PlayStation VR standalone headset preorders start March 29
Just one week after the PSVR bundle for $500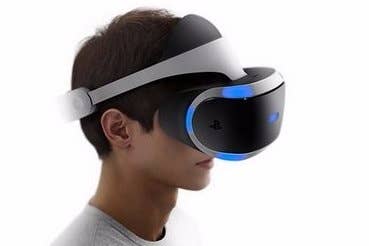 At the tail-end of GDC last week, Sony announced that it would kick off preorder sales for its PlayStation VR bundle for $500. That happened earlier today, with many retailers selling out of initial preorders in minutes. Now, responding to many consumers' requests to be able to order the standalone $400 PSVR headset, Sony has announced that preorders for the headset will begin next week, March 29 at 7AM Pacific.
"If you're interested in owning PlayStation VR on day one, mark those calendars as we're expecting these units to sell out quickly!" said John Koller, Vice President, PlayStation Brand Marketing, SCEA on the PlayStation blog.
For those looking at buying the PSVR headset, keep in mind that you'll still need a PlayStation Camera and two PlayStation Move motion controllers. If you don't own those, the $500 bundle may be the better option. Sony did say that it would open up another round of preorders during the summer.
PSVR officially launches in October, many months after the respective launches of the Oculus Rift and HTC Vive headsets. That being said, launching afterwards is not expected to put Sony at any disadvantage as it's selling into an installed base of more than 50 million PS4s (by the end of 2016), and it's significantly more affordable. Macquarie analyst Ben Schachter believes that PSVR is poised to sell through 8 million units during its first two years on the market.