PlayStation VR preorders hit US, Canada
Amazon sites sell out in minutes, other retailers still accepting reservations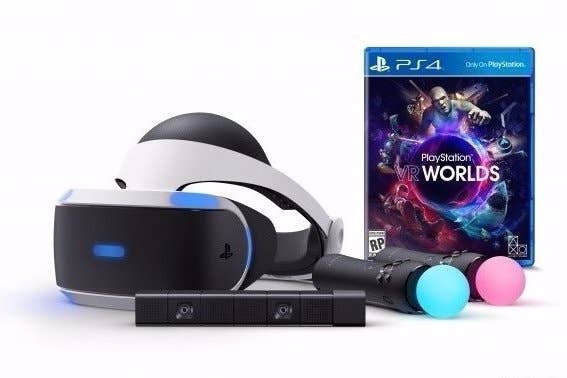 It's never too early for early adopters. Preorders for the PlayStation VR Launch Bundle went on sale this morning in the US and Canada, with Amazon.com and Amazon.ca selling through their availability for the new hardware in minutes.
While the online retail giant quickly stopped taking reservations on the bundles, competing outfits like Best Buy and GameStop were still accepting preorders for launch almost an hour after the bundles first went up.
Last week, PlayStation VR preorders opened up in Europe, and the Amazon sites again quickly showed the headsets as sold out. However, they soon reopened reservations with a limit of one per household, and as of this writing, the hardware is available to preorder at Amazon's UK site, as well as competing stores like Game.
So far, the North American reservations have been for the Launch Bundle of the VR headset, which includes the PlayStation Eye camera, two PlayStation Move controllers, and the PlayStation VR Worlds game. It sells for $500 in the US and $700 in Canada. An unbundled version of the headset will also be available for $400 in the US and $550 in Canada.