PlayStation Vita God of War idea was "floated" by Ready at Dawn
The studio shares its love of the Vita with us and talks all about preparing for next-gen gaming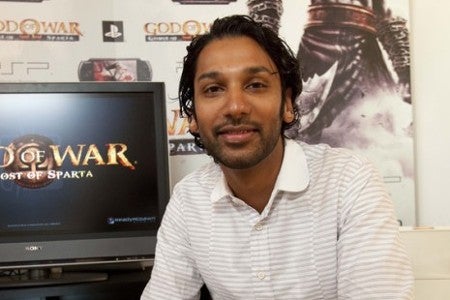 PlayStation Vita has sold over 1.2 million units worldwide so far, and the key to the platform's long-term success will be software, of course. Unfortunately, Vita won't be receiving any titles from God of War PSP developer Ready at Dawn, who confirmed to GamesIndustry International recently that the chance to make a Vita God of War game was considered.
Ru Weerasuriya, co-founder and CEO of Ready at Dawn, acknowledged, "It's an idea that was floated as far as what could happen on the Vita. And especially with a platform like that, we were enticed I think by the prospect of doing something on that platform, but it just didn't align with what we wanted, so I'm hoping that they do something on that because I definitely think that they should. There's so much potential for it. But it's something we toyed with for a little while."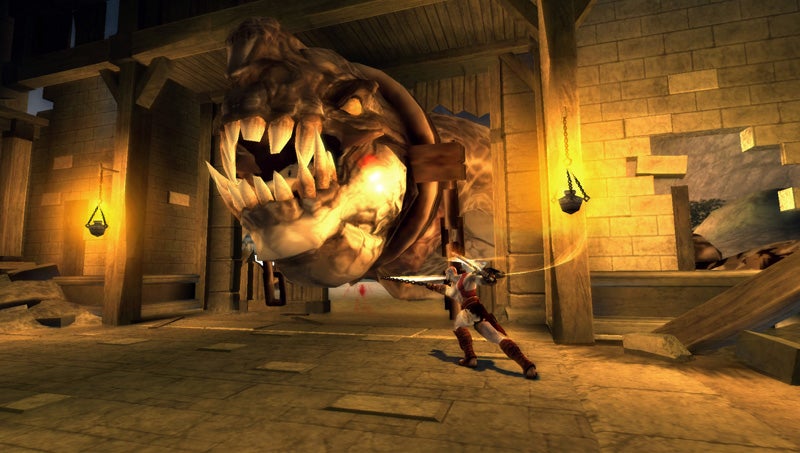 With Nintendo's 3DS faring quite well now, following early stumbles, and the portables market feeling the pressure overall from the smartphones and tablets sector, Sony certainly has a challenge on its hands, but Weerasuriya believes in Vita's long-term prospects.
When we asked him whether he thought Vita would do well over the long haul, he quickly responded, "I do, actually. You know, I'm really proud of the way they handled this one because I know how the development of the PSP went, and it was a great first handheld to put out there. But the one thing that they totally nailed with Vita is that it is a handheld gaming console for our time."
"We know what we feel next generation games should be like... And we have very specific goals that we want to hit that I don't think are being hit right now in the market"

Ru Weerasuriya
He continued, observing Vita's advantage over 3DS and iPhone: "I love my 3DS. I play with my 3DS. I used to play with my Game Boy a long time before. I love my Nintendo platforms, but the Nintendo platforms were almost a different kind of gaming experience. The one thing that the Vita does that I think that no other platform still can do - and I know that people argue that iPhones and iPads do - but you still cannot create the kind of content that you could create for a home console on a handheld outside Vita."
"I mean there is some stuff on there that just amazed me and made me almost want to go like, 'Wow, maybe we should have done this, maybe we should have split into two teams.' I don't know, but I think it's got a bright future. It just needs the content."
For Ready at Dawn, splitting into two teams is simply not an option. "I think one doctrine we've followed since the beginning is one game at a time... We want to get everybody's heads on the same thing," said Weerasuriya.
So now Ready at Dawn is taking its one team and applying it to work on an unannounced next-gen project. According to Weerasuriya, it's what his team has always wanted to do.
"When it came to really decide what we wanted to do next, I think most of the guys internally just wanted to do something that, in some ways, we had built this company for. It's taken us time to get there and we've wanted to do new IP, we've been working on it for a while, and we felt the time was right and it was just the perfect alignment of everything that was happening," he said.
"And I think the big thing for us was just that we took the decision early to just skip a generation. I know that most people would have jumped on the current generation... most people ask us that, how do you go from a handheld to a next generation console? I think it's the right thing to do. Sometimes you've just got to make your bets and live by them."
Ready at Dawn currently employes about 60 people, but the goal is to grow "dramatically" as the company gears up for next-gen. "We're actually talking internally about 100 people and that's not counting what we'll need probably outside as well," Weerasuriya said.
So what's the studio working on? What platforms? Needless to say, Weerasuriya wouldn't divulge any specifics, but he did tell us this: "What I can tell you is that it's going to follow the lines of the type of games we make. It's going to be an action/adventure game, single player driven mainly, and there might be other components to it, but really, our goal is to tell a story where we want to be a story telling kind of team the way we built ourselves."
He also explained Ready at Dawn's desire to be prepared for next-gen from the start.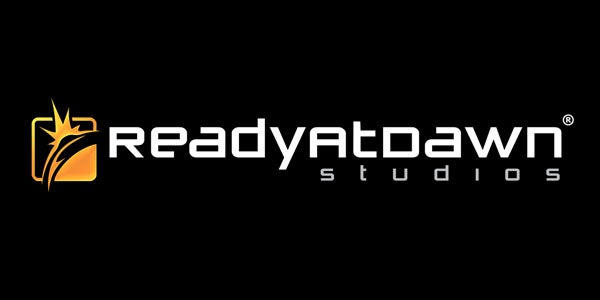 "I think it's in some ways a bigger scale of what we've tried to achieve in the past when we've tackled PSP. The cool thing is that it's a new platform and we're targeting everything that we're doing towards working on those platforms because when those are going to be out you almost kind of [have to be there at launch]. The thought behind PSP, when PSP was out, the thought behind being at the forefront allowed us to really maximize what we could do over its lifetime. So our goal for this game and this IP is really to do that," he said.
"We know what we want to do out of the gate. We know what we feel next generation games should be like, as far as on the graphic side, on the design side, on many fronts. And we have very specific goals that we want to hit that I don't think are being hit right now in the market. And I can't say much. We've achieved some of them already in our development. We know the path ahead of us, and we've made some good decisions on what we wanted to do."
Even with next-gen on the horizon, Weerasuriya admitted that the first titles we see probably won't represent a massive leap forward. "The funny thing is that usually the last titles on the previous generations are very comparable to the new titles on the new generation," he said. "So it's going to be a matter of time before people really take advantage of the new console... but I think out of the gate, because we've actually jumped a generation, we've been a lot more focused on doing something without having to think about the current generation, which might be a benefit I think for us."
Finally, we tried to press Weerasuriya on whether he already has a PS4 or next Xbox dev kit or if he's working with estimated PC specs. He wouldn't comment on whether he has a dev kit, but he did note that Ready at Dawn always works from a PC engine, "so we always know that our PC engine works regardless of what happens with other platforms."
"That does allow us to have some freedom when we want to test things, where we don't have to either wait for dev kits or do stuff. And sometimes, like I said, you have to make bets. It might not be the right bet when the dev kit comes out, but at least it allows us to always have something working. And that's something we've kept alive now for nine years."