PlayStation to open development studio in Malaysia
The new office will provide animation services to developers building exclusive PlayStation 5 games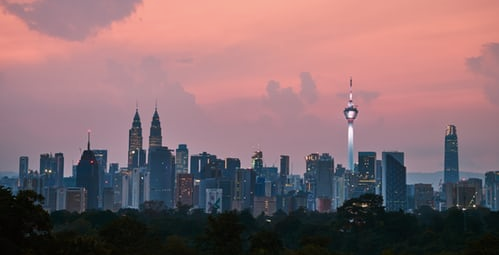 PlayStation will open a new development office in Malaysia in 2020.
It's the company's first Southeast Asian studio and will provide art and animation as part of Worldwide Studios's efforts to make exclusive games for PlayStation consoles. Worldwide Studios includes the likes of Guerrilla Games, Japan Studio, Insomniac, Media Molecule, Naughty Dog, Polyphony Digital, London Studio, Sucker Punch, and many more.
The news was announced by YB Tuan Gobind Singh Deo, the Minister of Communications and Multimedia Malaysia.
"With this establishment, Malaysia will be working closely with Sony Interactive Entertainment Worldwide Studios to create more opportunities for the local and regional games industry," said YB Gobind Singh Deo. "Together, we will work to uplift creative talents in Malaysia and even establish a partnership with our local educational partners. This is to ensure that accelerated growth of the industry in our country will be supported."
YB Datuk Darrel Leiking, Minister of International Trade and Industry Malaysia, added that this part of an effort from the country to attract "high quality investment from international companies.
He said: "Malaysia has all the right criteria to become the favored investment location for international game developers. Our thriving games ecosystem and world-class talent have attracted over 60 game development studios from all over the world and we look forward to more in the future."
PlayStation CEO and President Jim Ryan added: "Impressive talent, a vibrant game ecosystem, and support from the government are key reasons why we have decided to take our partnership with Malaysia to the next level."
According to the release, Malaysia has built up its Digital Creative Content industry, creating 149 projects and generating RM7.6 billion ($1.84 billion).
The news follows the appointment of the new head of Worldwide Studios, Hermen Hulst.