PlayStation to buy Jade Raymond's Haven Studios: Sony's first developer in Canada
The studio is working on an exclusive live service game for PS5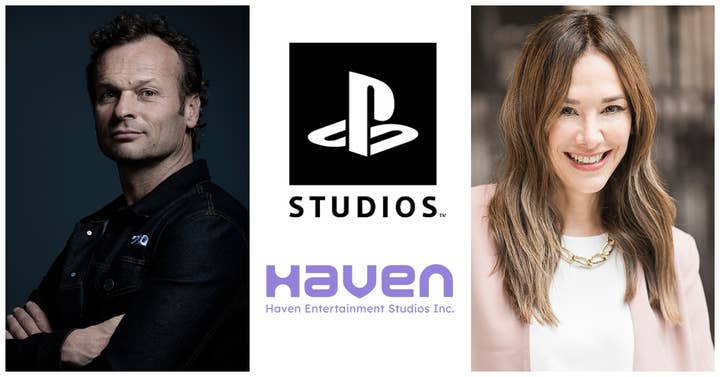 PlayStation has agreed to fully acquire Haven Studios, the development team led by Assassin's Creed, Star Wars and Google games veteran Jade Raymond.
It follows Sony's initial investment in the studio in March last year. Ever since, the team has been working on an exclusive new IP for PlayStation, which has now been revealed as a 'live service experience built upon a systemic and evolving world'.
Post-acquisition the studio will continue to be run by the current management team in close collaboration with PlayStation.
The acquisition will mark Sony's first foray into the huge Canadian games development scene, which is responsible for some of the world's biggest AAA games. PlayStation joins the likes of Tencent, EA, Ubisoft, Microsoft, Nintendo, Warner Bros, Activision Blizzard, Take-Two, Square Enix and Sega, which all operate studios in the country.
Haven Studios currently boasts over 60 employees and is the 18th developer to join PlayStation Studios. You can read more around the reasoning behind the acquisition in our interview right here.
"Haven Studios is an emerging studio with an exceptional team of talent, and we're delighted to welcome them into PlayStation as our first game development studio in Canada," said Sony Interactive Entertainment CEO Jim Ryan.
"The studio's focus on creating an original AAA multiplayer game will not only flex the power of PlayStation 5 but will further expand upon the diverse catalog of gaming experiences that can only be found on PlayStation."
Raymond is a games industry veteran. Alongside launching massive franchises such as Assassin's Creed and Watch Dogs, she also set up Ubisoft Toronto and EA's Motive Studios, and was in charge of Google's internal games development project before the firm changed its strategy.
"We're excited to have the opportunity to collaborate with and learn from all of the exceptional PlayStation Studios teams," she said. "We intend to fully embrace the incredible capabilities of the PS5 to create new worlds that inspire players and allow them to connect in new ways."
PlayStation Studios boss Hermen Hulst added: "Jade has built a world-class team with the creative and technical prowess necessary to deliver on such an ambitious project. We value the studio's dedication to building a player-first, collaborative game environment that can last for generations and are thrilled to have them officially become a part of PlayStation Studios."
The price of the acquisition was not disclosed.