PlayStation sales slip to $7.1bn as supply shortages continue
PS5 has shipped 17.3 million units, lags behind PS4's 20.2 million in same post-launch timeframe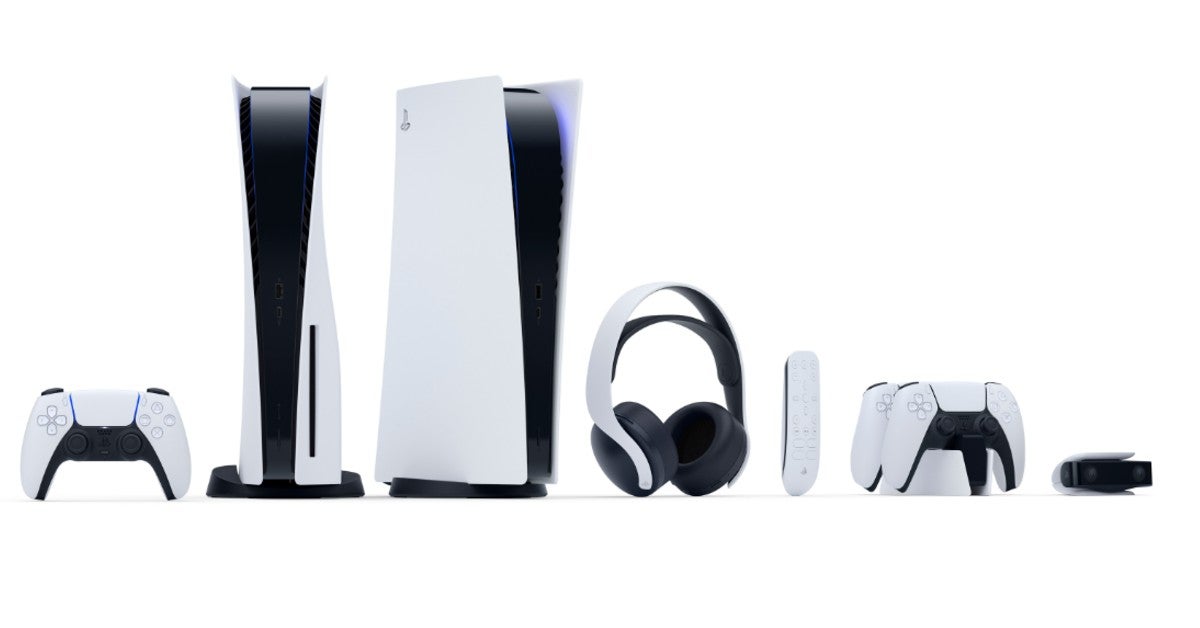 Sony continues to suffer from PlayStation 5's supply issues, with sales for its games division during the holiday quarter dipping 8% year-on-year.
The company's Game & Network Services segment, which handles PlayStation, reported sales for the three months ended December 31 at ¥813.3 billion ($7.1 billion) -- down from ¥883.2 billion ($7.7 billion) in the same period last year.
This was attributed to the decrease in hardware and peripherals sales, primarily due to the shortage of components -- especially semiconductors -- that hampers the PS5 supply line.
There were also decreases in sales of non-first party titles and add-on content, as well as first-party sales.
This was to be expected; in the same quarter last year, PS5 benefited from a launch line-up that included Sony-published titles such as Marvel's Spider-Man: Miles Morales and Sackboy: A Big Adventure. This year's holiday quarter was due to see the arrival of Horizon: Forbidden West, but that game was delayed until later this month.
Despite the supply constraints, Sony shipped 3.9 million PS5 units in the quarter -- lower than the 4.5 million in the console's launch quarter, but bringing lifetime shipments up to 17.3million.
Niko Partners analyst Daniel Ahmad notes that this is behind the 20.2 million PS4 achieved in the same period after its own launch. It's also behind the 22.6 million Sony hoped to ship by March 31, 2022 -- this forecast has now been lowered to 19.3 million.
Meanwhile, PS4 continues to ship, with 200,000 units entering the channel during the past quarter. Sony recently disputed reports that the console was due to be discontinued, following claims that production of the last-gen console would be ramped up to help cope with PS5 shortages.
Game sales for PS4 and PS5 are combined, with Sony reporting 92.7 million units sold during the quarter, of which 11.3 million were first-party titles. That's a 11% decrease on the previous Christmas quarter, where 104.2 million PlayStation games were sold, of which 19 million were first-party. Again, the comparison with PS5's launch period and a lack of comparable new releases this past quarter should be taken into account here.
Download games accounted for a larger share of total sales, with Sony reporting digital accounted for 62% -- up from the 53% seen in the same quarter last year.
The number of PlayStation Plus subscribers has risen to 48 million (up from 47.4 million in the same quarter last year, and up from 47.2 million from Q2). Monthly active users on PlayStation Network was 111 million.
Operating income for the G&NS segment actually rose 15% to ¥92.9 billion ($810.7 million). This was due to lowered selling, administrative and general expenses, and a decreased loss from PS5's price point, which was set lower than manufacturing costs.
For the first three quarters of its financial year, the segment saw sales of ¥2.1 trillion ($18.3 billion), up 5% from ¥2 trillion ($17.5 billion). Operating income was down 17% to ¥258 billion ($2.3 billion).
As usual, PlayStation ensures the G&NS segment is the biggest of Sony's businesses.
Despite the shortfalls seen with the PS5, Sony's overall results were up. The company reported sales of ¥3 trillion ($26.2 billion), up 13% year-on-year from ¥2.7 trillion ($23.6 billion).
This was attributed to significant increases in other segments, such as Music, Financial Services and Pictures. The latter in particular enjoyed a great quarter thanks to the success of Spider-Man: No Way Home and Venom: Let There Be Carnage in cinemas. These two blockbusters helped the Pictures segment more than double its sales -- up 141% year-on-year to ¥270.1 billion ($2.4 billion).
Sony's overall operating income rose 32% year-on-year to ¥465.2 billion ($4.1 billion).
For the first three quarters of its financial year, Sony's sales rose 13% year-on-year to ¥7.7 trillion ($67.2 billion), while operating income was up 23% to ¥1.1 trillion ($9.6 billion).
Looking forward, the company has lowered its full-year expectations for Game & Network Services, now expecting sales of ¥2.73 trillion ($28.8 billion) -- 6% lower than its October forecast of ¥2.9 trillion ($25.3 billion).
However, further decreases to expenses are expected to lift operating income for the segment from ¥325 billion ($2.8 billion) to ¥345 billion ($3 billion).
The overall full-year forecast remains at ¥9.9 trillion ($82.4 billion) for sales, with a slight lift in operating income to ¥1.2 trillion ($10.5 billion).