PlayStation Neo to be unveiled on September 7 - report
Sony has confirmed a "PlayStation Meeting" will take place in NY City on that date, and rumours suggest it will be Neo's official unveiling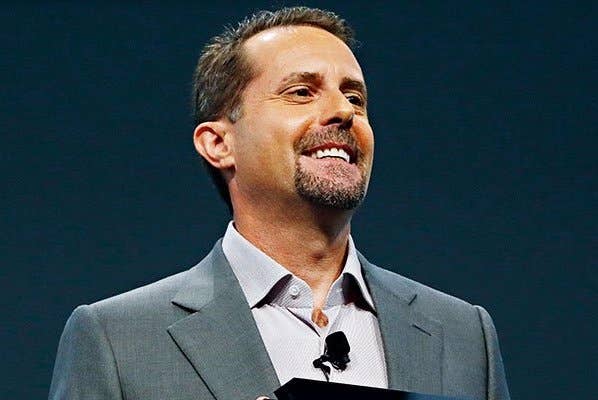 The upgraded PlayStation 4, codenamed "Neo," will reportedly be unveiled at an event in New York City on September 7 - a rumour that has been lent a great deal of credence by Sony itself.
Gameblog, a French website, reported the date and location of Sony's Neo event earlier this week, and the details were corroborated by Vice Gaming. The fact that Vice Gaming's information was sourced by Patrick Klepek is telling, because Klepek was one of the key reporters involved in breaking the story on the existence of a "PlayStation 4.5" back in March.
Much of the remaining doubt has been depleted by an official acknowledgement from Sony that a "PlayStation Meeting" will be taking place in New York City on September 7. Invitations issued to the media yesterday stated that the PlayStation Meeting will start at 15.00 ET at the PlayStation Theater in Times Square. Polygon has received word from Sony that the event will be livestreamed.
Though the world learned about the existence of PlayStation Neo first, the real insight into this 'generation within a generation' arrived at Microsoft's E3 press conference. Sony's Andrew House announced Neo almost casually in an interview before E3, but Microsoft made the (apparently more powerful) Scorpio the climax of its Xbox event.
In the aftermath of Scorpio's unveiling, House admitted his "surprise" that Microsoft had chosen to show its hand, "over a year ahead of time."
"The dynamics of the tech industry are such that there's a much heavier emphasis on immediate gratification than there was," House said in an interview at the time. "A lot of that is to do with how Apple has very cleverly and elegantly managed the 'available now' approach. So yes, that was a slight surprise to me. We experienced this ourselves, when, in 2013, very much in line with our previous strategies, we announced a concept and a name for PlayStation 4, and everyone said 'Where's the box? How dare you?!' That was the point we realised, well, we hadn't changed but the world around us had."
If House's faintly dismissive take on Microsoft's hunt for "immediate gratification" seemed strange at the time, it only appears more so now as Sony seems ready to offer a similar - and perhaps greater - level of access to its plans for Neo barely two months later.