PlayStation division more than doubles profits, sells another 3.5m PS4
Foreign exchange impact can't prevent record quarter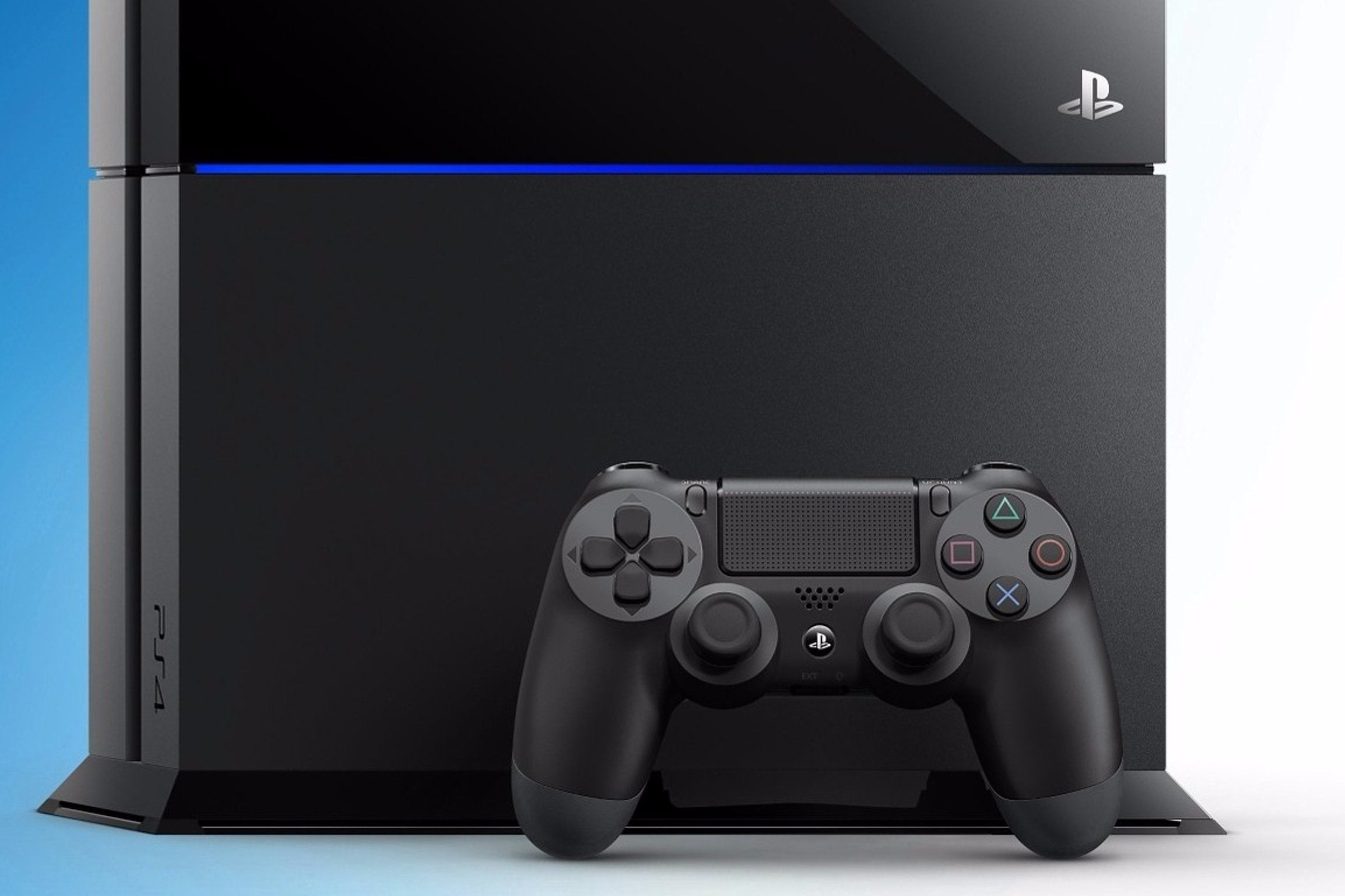 Sony's Game & Network Services division, which houses the PlayStation business, more than doubled its operating income last quarter - despite a 1.3 billion Yen negative impact on its bottom line from currency fluctuations.
G&NS pulled in ¥330.4 billion ($3.2bn, €2.9bn) in revenues, selling another 3.5 million PS4s to take its operating income to ¥44 billion (€382m, $425m) - representing a 126% rise year on year. Sony attributed the increase to an upswing in software sales and a reduction in PS4 production costs. As a whole, the corporation didn't fare quite as well, dropping 10.8% in revenues and losing 40.7 billion yen from operating income.
"This significant increase was primarily due to a significant increase in PS4 software sales including sales through the network, partially offset by the impact of foreign exchange rates and decreases in PlayStation 3 hardware and software sales."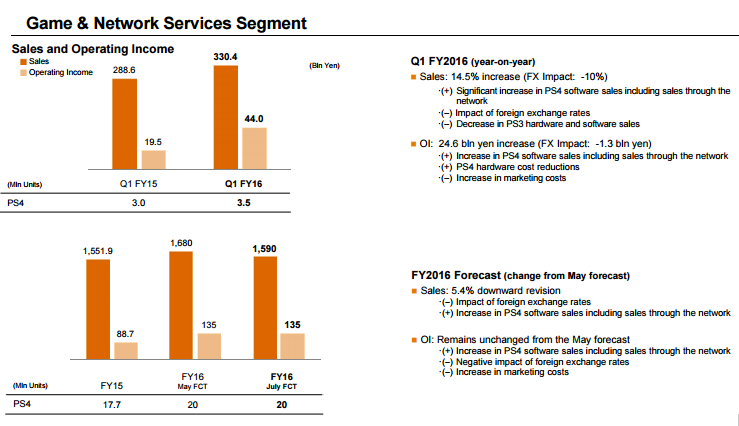 The remarkable quarter, in which Sold more PlayStation 4 consoles than in any other Q1, is made all the more significant by its refutation of the predictions of many analysts, who predicted that the announcement of the forthcoming Neo hardware upgrade would put a serious dent in the sale of what could now be seen as legacy hardware.
Analyst ZhugeEx listed a comprehensive breakdown of the numbers on his Twitter account, noting the disparity between predictions and results.