PlayStation confident in PS Plus strategy as it readies PS5 game streaming
Head of subscriptions Nick Maguire tells us releasing first-party games outside the service first "will continue to be our strategy moving forward"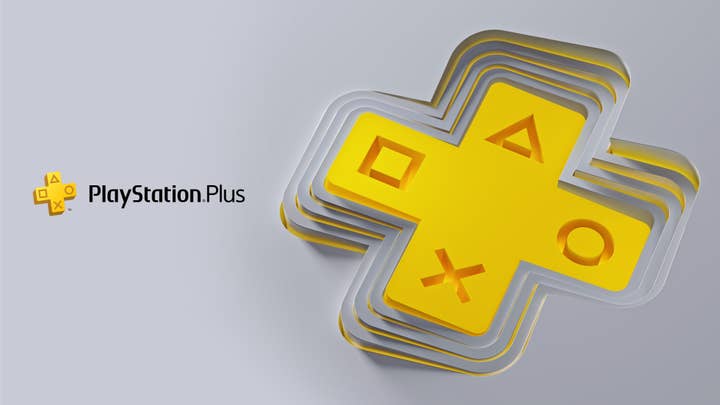 PlayStation is testing cloud streaming with PS5 games, and will make it available to PS Plus Premium subscribers.
The service will include PS5 titles from the PlayStation Plus Game Catalog and Game Trials, as well as 'supported' digital PS5 games that players already own.
Players will only be able to stream these games to PS5 consoles for now, reveals Nick Maguire, who is the company's vice president and global head of subscriptions.
"We're very excited about it," he tells GamesIndustry.biz. "I don't have any more to share about it today because we're in the testing phase and will provide more updates once it's ready."
Outside of PS5 game streaming, Sony has announced it is adding more games to the service this month. This includes Far Cry 6, Shredder's Revenge, Rogue Legacy 2 and Inscryption on PS4 and PS5. It's also adding Soulstice on PS5, plus Deus Ex: Mankind Divided and Killing Floor on PS4. Elsewhere, WWE 2K23 on PS4 is launching within Game Trials, and fan-favourite PSP game Killzone Liberation is joining the firm's Classics range.
All of this news comes just as people's annual subscriptions are up for renewal. PS Plus relaunched in June last year, and featured three different subscription tiers. This effectively saw the company merge its two subscription offerings: PS Plus, which featured some games but was mostly about online play, and PlayStation Now, which featured a catalogue of games that users could download or stream.
Maguire tells us the service has been a hit, highlighting stats such as 'a billion hours of gameplay since that catalogue launched'. He also says that users of the service are, on average, spending seven times as much time on PS Plus than they did with PlayStation Now in the year prior to launch.
"Putting games into the service a bit later in the life cycle [...] that's working for us"
"And that's from a wider bigger base of players," he adds. "We're pretty confident that's down to the quality of diversity that we're putting into the game portfolio. It makes Plus attractive to many people and we've continued to find high quality, high calibre titles. That means that there's something there for nearly everyone."
Maguire highlights some standout titles in the service, including Dead By Daylight, The Legend of Dragoon, Rainbow Six: Siege and, of course, the indie game Stray, which launched day and date in the service in July.
"Stray has brought in the highest number of players that have accessed that title over the first 12 months," Maguire says. "And Ghost of Tsushima has brought in the highest number of hours of gameplay. People have really stuck around and really invested in that game. That goes to the strength of our PS Studios titles, which have seen great engagement and lots of excitement.
"Four of the top ten over the year have been PS Studios titles, whether that's Spider-Man: Miles Morales, Horizon Forbidden West and even Ratchet and Clank Rift Apart, which only joined recently – that's climbing very quickly and growing month-on-month. These exclusive titles are really what's resonating. It's bringing people in."
Maguire says that PS5 is the biggest platform for the Plus service, including its more expensive tiers, which bodes well as the console's install base continues to widen.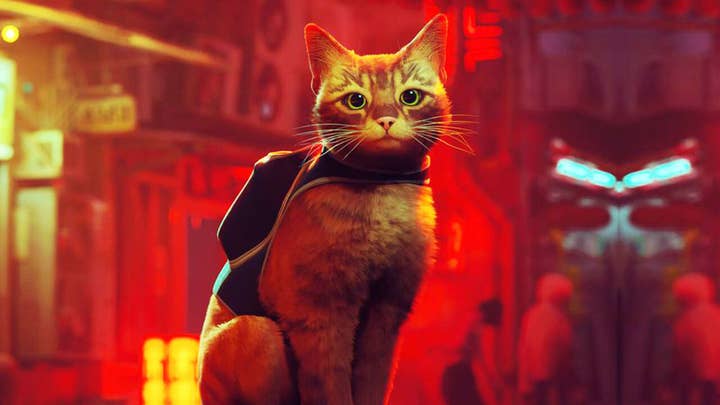 Although first-party games are proving hugely popular in the service, Maguire says the company is resolute in its strategy of only putting its older games into the platform, and not launching its titles day and date.
"We're happy with our strategy," he says. "Putting games in a bit later in the life cycle has meant that we can reach more customers 12, 18, 24 months after they have released. We're seeing customers still get excited about those games and jumping in. For us, that's working. Occasionally, there will be an opportunity to invest in a day-and-date like Stray and we will jump on those when they come in. But for us, letting those [first-party] games go out to the platform outside the service first… that's working and that will continue to be our strategy moving forward."
Subscription services have been beneficial to service-based games. We've seen big publishers put service-based titles such as GTA Online and Rainbow Six: Siege into subscription platforms, attracting new players and increasing the audience for these games (which typically feature microtransactions or other forms of monetisation). Considering Sony's recent investment in new service-based games, could we see some of these upcoming titles launching day-and-date into PS Plus? Or perhaps PS Plus members receiving extra benefits within these games?
"We are constantly working out what the right strategy is moving forward," Maguire answers. "How are player habits going to evolve and how do we make sure the service meets those future habits? No more I can say on that at the moment but obviously we are keeping close to it and thinking about the role that Plus can play moving forward."
"I was surprised that Premium has ended up being a bigger share of the base than Extra"
Maguire gave the same answer when we asked if the service could also arrive on PC, considering the company's increasing catalogue of PC games.
Ultimately, the team is listening and learning as they go. And Maguire tells us that there have been a few surprises already.
"I was personally surprised that Premium has ended up being a bigger share of the base than Extra. We all thought that Extra would be where the majority of people went to first, but actually Premium has been more popular and bigger," he reveals. "That's a pleasant surprise.
"And I'm surprised as how similar things are country-to-country, region-to-region. There are clearly some exceptions but, by and large, the top 10 and top 20, with a few different orders, are generally the same between countries. There are countries where they prefer different titles, but on average, it's really similar the mix."
When the new PS Plus launched, although revenue increased, subscriber numbers dropped. This, Maguire says, was due to the post-pandemic dip that the entire games industry saw last year. He says that the service has very much returned to growth, and that there is no need for the business to shift from its current strategy.
"I don't think anything has told us we need to change course," he concludes. "It's now about finding how we add new features that players want, new games that people are asking us for that we don't have, other benefits that they are asking for… how do we keep the service relevant, make it more valuable and bring more people in.
"The engagement here has been really impressive in the first year, more people than we thought jumped in to play these games and dedicated these hours than we expected. It's solidified our strategy to find that variety of different games to make it really appeal to people. It's about keeping close to that and making sure we aren't getting complacent or being in the present too much. We are thinking about what is next and trying to predict what players might want in a years time or five years time. It's really exciting."