PlayFab introduces a Free Tier
Inspired by Unity, backend service company opens up key features to developers for nothing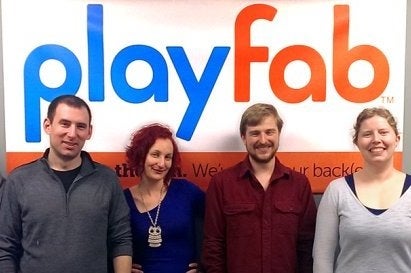 PlayFab is following the trend for more accessible development tools by introducing a "Free Tier" for its backend operations platform.
The company was founded by James Gwertzman, a former PopCap executive, in April 2014, with an ambition to provide smaller developers with leaderboards, friends lists, server hosting, in app purchases, and other backend services.
Right now, there are 300 games in development that use PlayFab's services, and it recently raised $7.4 million in new funding. However, the company is taking another step towards democracy by making some of its popular features available for free.
"Indie game studios are the beating heart of game innovation today," Gwertzman said in a statement. "As game development becomes increasingly expensive and complex, these studios are looking for resources that allow them to cost-effectively do what they do best - create great games.
"Moves by Unity and Unreal to grant developers free access to their engines have been an inspiration, and by launching Free Tier, we are furthering an important movement to open access to technology for the greater game development community."
PlayFab's Free Tier supports a broad variety of engines and languages, including Unity, Unreal, Javascript, and Flash. More information on the Free Tier can be found here.