Uber Entertainment and PopCap vet start PlayFab
James Gwertzman leads company offering back-end support for online games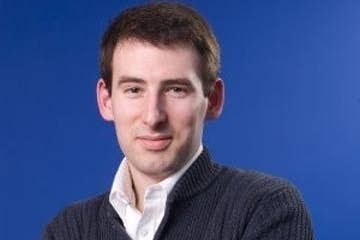 PopCap veteran James Gwertzman will offer back-end support for developers with his new company, PlayFab.
According to a report on GeekWire, Gwertzman founded the company with the help of executives from Super Monday Night Combat developer Uber Entertainment. Uber had been trying, unsuccessfully, to license its own back-end services to other developers, and chose to offer Gwertzman both the technology and financial backing after hearing him speak on the subject at a conference.
Gwertzman believes that the industry at large recognises the need for a company like PlayFab, which will provide services like leaderboards, friends lists, server hosting, in-app purchasing and data storage.
"We let game companies just focus on building a game, making it fun and doing what they do best," Gwertzman said. "We take care of making sure they have a reliable service. We're confident we can do it better, cheaper and be more reliable than most developers."
Gwertzman's confidence stems from two core strengths: first, PlayFab's entire focus is on gaming, and second, Uber's technology was in development for three years before the company even started. PlayFab is now preparing to close a $2.5 million funding round.
Gwertzman joined PopCap as director of business development in June 2005 after it acquired his casual studio, Sprout Games. In 2007, he became vice president of Asia/Pacific, opening PopCap's first office in the region, in Shanghai, and going on to establish premises in Seoul, Tokyo and Singapore.
When he left PopCap in June 2013, Gwertzman was the company's head of strategic development.