Playdek Kickstarter delay partly down to "financial crunch"
Searching for partnerships also slowed production, now delayed by more than 12 months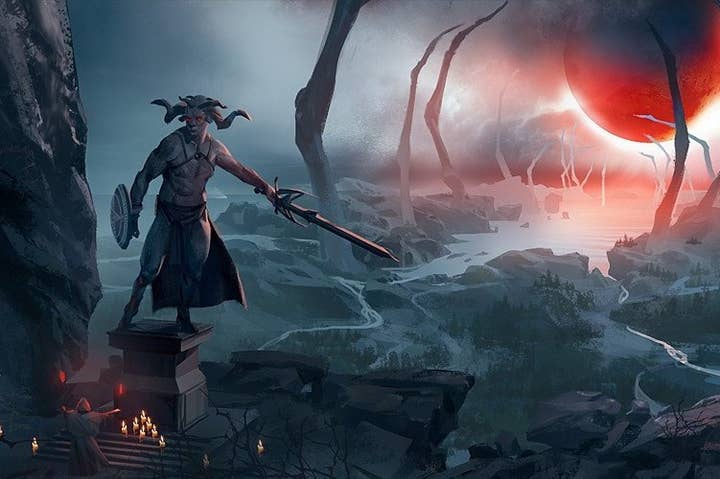 Playdek has fallen behind on development of its Kickstarter funded Unsung Story, in part due to a period of "financial crunch" that required the loss of several key staff.
To put a finer point on the phrase "fallen behind," Unsung Story was initially expected to launch in July 2015, but events that occurred between the game raising $660,000 through Kickstarter in early 2014 and now have forced a delay until October 2016.
The game's Kickstarter backers have been frustrated, though mainly over Playdek's tendency to break communication for months at a time. The update explaining the delay on Monday was the first since May, and only the fifth in almost a year. Playdek was under fire for this tendency back in February.
In this week's post, CEO Joel Goodman offered reassurance that Unsung was still in development, and there were no plans to cancel the project, but that progress was below expectations. Beyond that, though, Goodman was far from definitive in his explanations.
"We have had interest from outside publishers to partner with us on Unsung Story, and over the course of the summer months had ongoing discussions with a few in particular," he said. "Being that these discussions were confidential in nature, we were unable to discuss neither this nor any of the details."
Goodman said that Playdek is still exploring possible partnerships, and that's not unusual. However, Playdek acknowledged a second reason for the lack of progress: a period of "financial crunch" that prompted a reduction in "key staff."
"Some positions were focused on technical components to the engine being used for Unsung, and a few were content development staff who worked on all of our products... Playdek is a venture backed company, so please understand that is about all I can say on that matter, but at this point we are navigating those issues and have allocated our remaining resources to our remaining products, Unsung included."
Whether that "financial crunch" was connected to Akihiko Yoshida joining Cygames was not mentioned. Yoshida, a character designer whose work includes Vagrant Story and Bravely Default, joined the project in January 2014, while the Unsung Story Kickstarter campaign was still running. He was hired by Cygames October 8 months later, his ongoing role in its development unclear.
Playdek raised $3.8 million in venture funding back in April 2013, when it was principally known for creating mobile versions of tabletop games like Summoner Wars.